PRO-NOCTIS and WIV SUNGOD crowned sportsbreaks.com Tour Series Champions in Manchester
Report compiled using material supplied by https://tourseries.co.uk/
Three weeks of intense racing saw Pro-Noctis – Rotor – Redchilli Bikes p/b Heidi Kjeldsen and Wiv SunGod crowned Sportsbreaks.com Tour Series champions in Manchester city centre on Tuesday night
For the men of Wiv SunGod it was a third series title, following on from wins in 2018 and 2019, while for the Pro-Noctis team of British circuit race champion Jo Tindley it was a first crown, having been narrowly denied in the final event in 2021.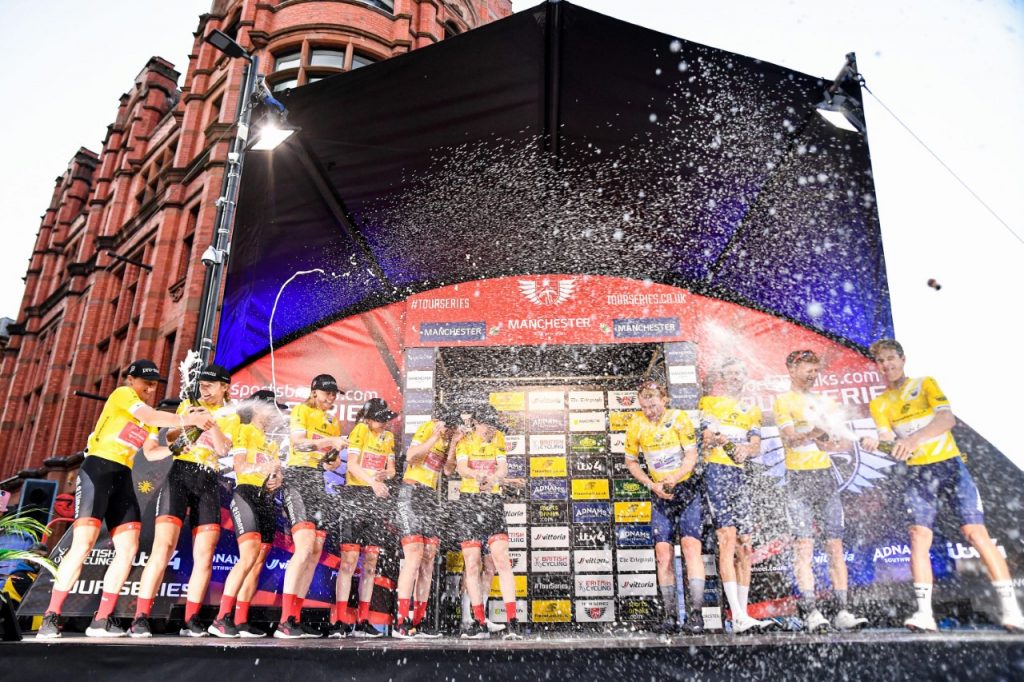 Round 7 (Final) Women's Event
Second place on the night behind Team Boompods ensured the inaugural title for Pro-Noctis – Rotor – Redchilli Bikes p/b Heidi Kjeldsen, a comfortable victory having finished in the top two positions at all seven rounds and held the lead from round one in Guisborough.
Speaking afterwards Bexy Dew said; "Morale has been really high throughout. We worked really well together and have analysed and talked about each round afterwards and how we can improve as a team. I think that's what's made us stronger each round, and we finished on a high today.
"I'm not sure having the jerseys all series added to the pressure. I think it added to the enjoyment and the excitement of the whole thing."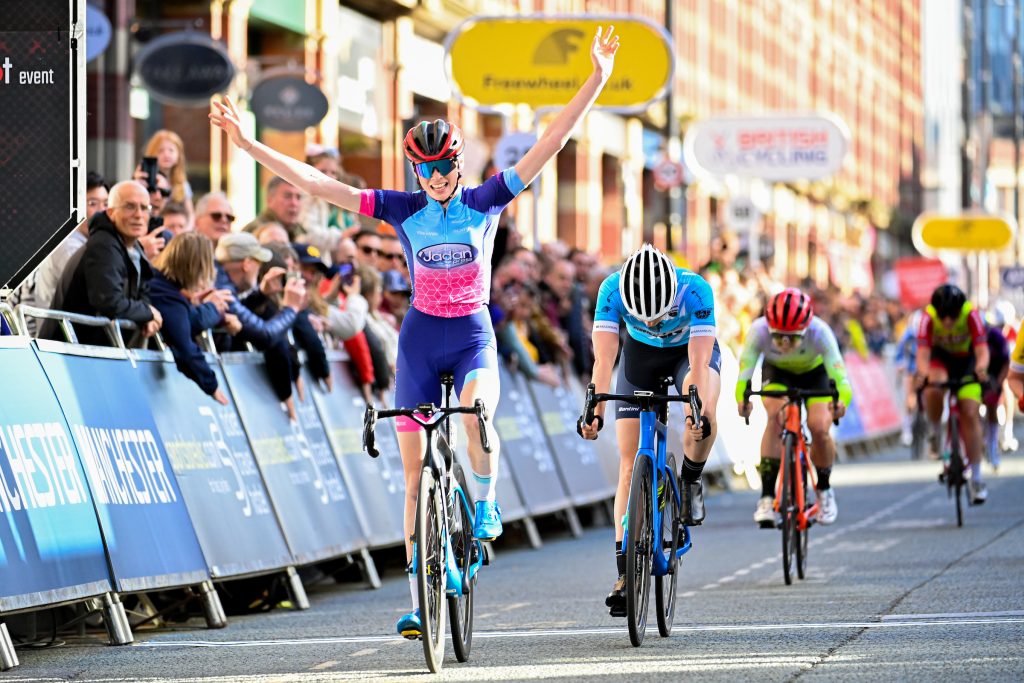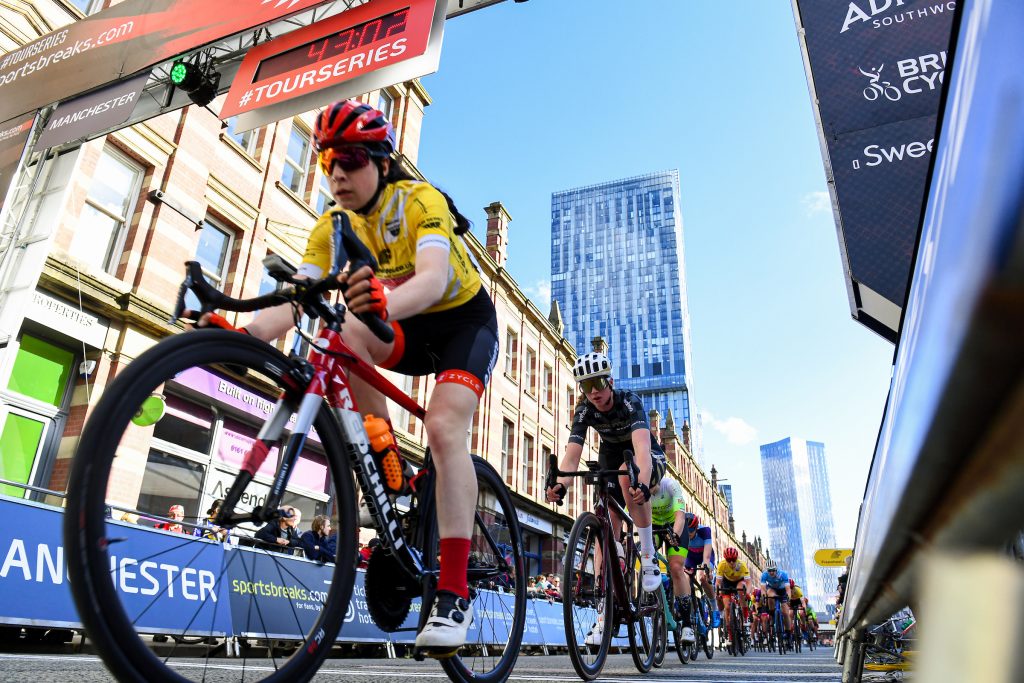 In the women's race there was a second win of the series for 17-year-old Emma Jeffers (Jadan – Vive Le Velo), who sprinted home on Deansgate ahead of Sammie Stuart (Team LDN – Brother UK) and Lucy Harris (Team Boompods).
Stuart led through the final corner but on the 150-metre run to the line Jeffers came past to cross the line arms aloft and also take the fastest lap.
"This is the one I was aiming for, and I managed to pull it off," said Jeffers.
"Pro-Noctis had three girls in the front, and then a Boompods girl attacked. Then Sammie [Stuart] counter attacked coming into the second to last corner. I just held onto Sammie's wheel and managed to get around her on that last straight and hold it."
Having taken the overall Sportsbreaks.com Tour Series title with her Pro-Noctis – Rotor – Redchilli Bikes p/b Heidi Kjeldsen team, Tindley also added the Freewheel.co.uk Sprints competition, defending a jersey that she also took in 2021.
Round 7 (Final) Men's Event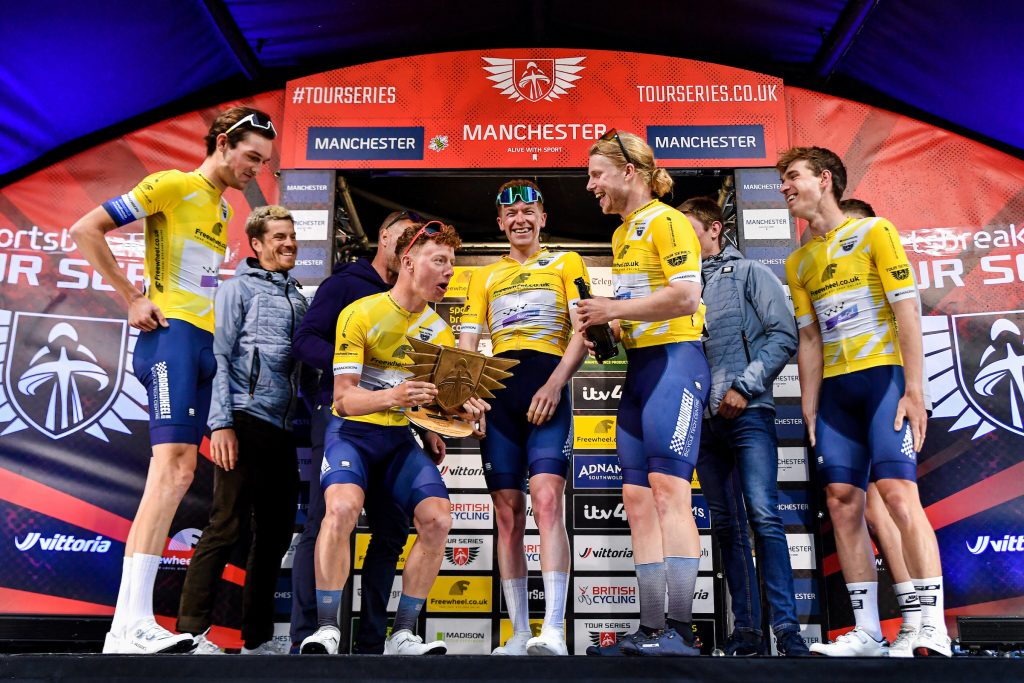 Wiv SunGod, who also have led the series since the opening event, sealed their title in style with Matt Bostock winning his second round of 2022 by 11.5 seconds at the head of a team 1-2-3.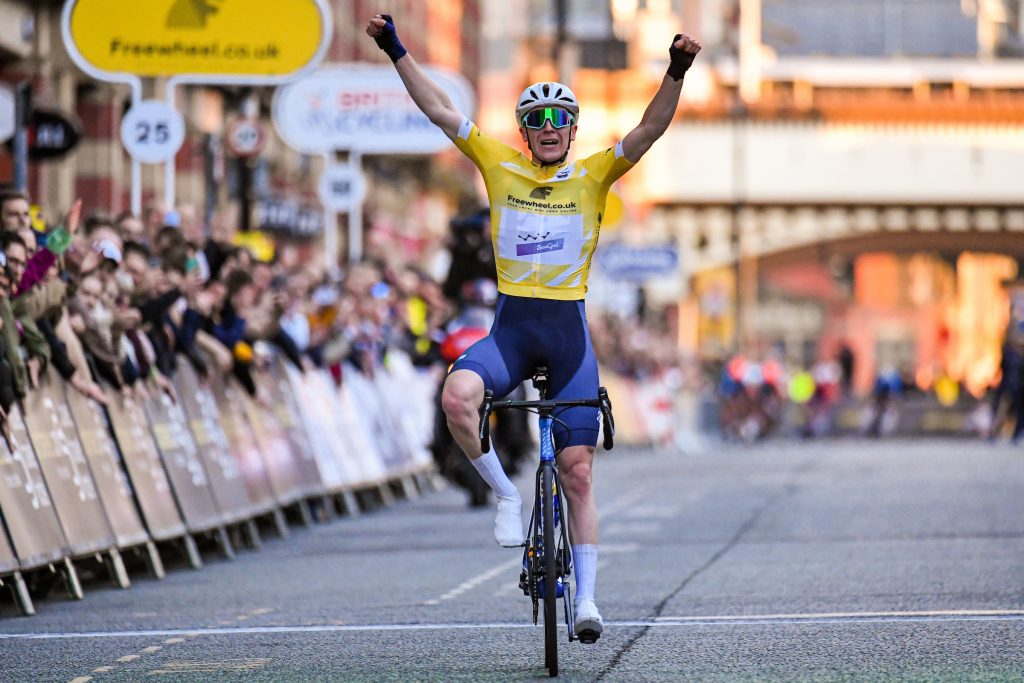 Stockport-based Bostock broke away mid-race, countering after team-mate Ollie Wood's solo move had been captured, helping seal the Freewheel.co.uk Sprints competition.
"It was the perfect way to finish, it doesn't get much better than winning solo as well" said Bostock. "I think as a team we just ripped it up, couldn't have been any better.
"The atmosphere was amazing, I wish I'd taken it in a bit more, but I was seeing double and my legs were screaming. It was a bit of a blur but the noise and the crowd was just mega."
At the finish, behind Bostock, Wood and then Matt Gibson led in a 10-rider group, with Harry and Charlie Tanfield in fourth and fifth for Ribble Weldtite, who finished as runners up, four points back from Wiv SunGod, with Wales Racing Academy in third overall.
"The individual results don't matter as much," continued Bostock. "Because the team prize is the main thing. But it's really good to get your hands in the air and I think we've won maybe four rounds out of the seven, so it couldn't be much better.
"It speaks volumes that we've had three different winners, and we've basically shared them out so that says a lot about how strong of a team we've got. It's almost a shame we couldn't give everyone a win, because I think everyone's deserved one. I don't think we've had one bad night."
---
Sportsbreaks.com Tour Series 2022 schedule
Round one | Guisborough | Monday 2 May
Round two | Galashiels | Wednesday 4 May
Round three | Sunderland | Tuesday 10 May
Round four | Stranraer | Thursday 12 May
Round five | Clacton-on-Sea | Thursday 19 May
Round six | Barking | Saturday 21 May
Grand Final | Manchester | Tuesday 24 May