A review of the Road Book 1989, a comprehensive record of the 1989 Professional Road Racing Season
The Road Book 1989 is the inaugural cycling almanack in the Blue Series celebrating one of the most exciting years in the sport, the year of the closest Tour de France finish and the year the Berlin Wall fell.
---
When the first Road Book was published covering the 2018 season it immediately identified a gap in the market few realised was there and brought a unique level of insight into the sport of professional road cycling. With it though came one point of frustration – why did no one do this years before?
Well, the creators of the Road Book listened and the Blue Series of Road Books was born, with the flag dropping on 1989. A year that reminded American audiences, again, that the biggest sporting event in the world wasn't the Super Bowl or the World Series, but the Tour de France.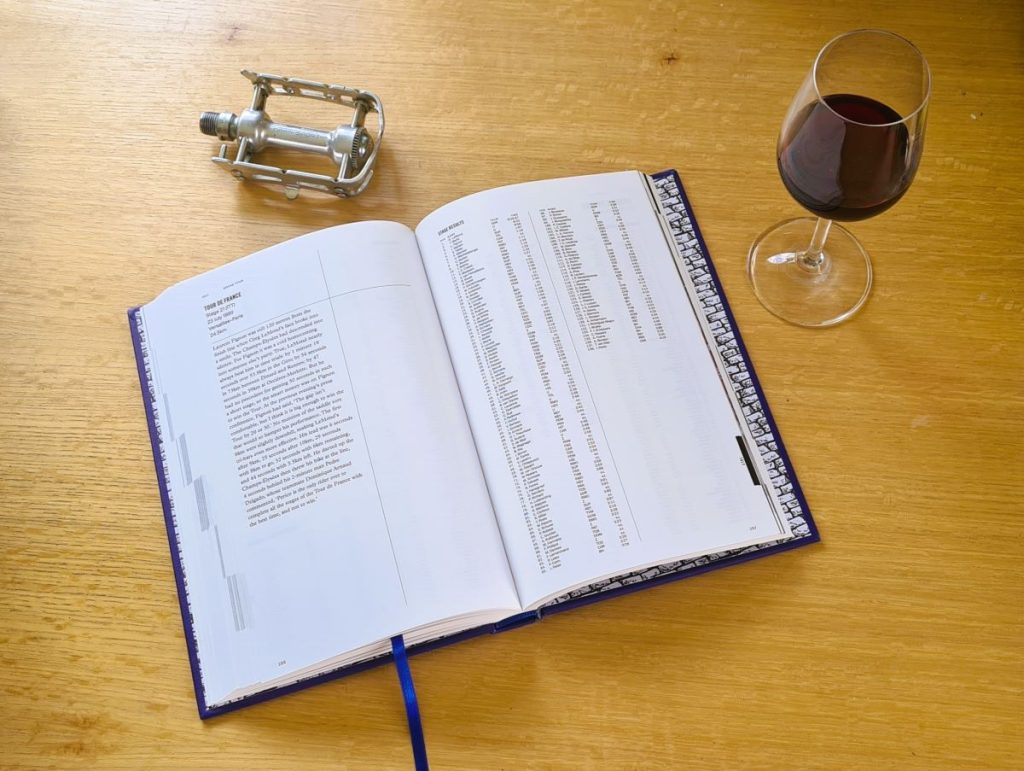 As with the 'Red Series' the book is chock full of statistics and essays by those in the thick of the action. All the big races are in there and with each a description of what happened that day both on and off the bike, the latter a reminder that while professional road cycling can seem like a bubble it happens in public life goes on around it. Here's an example:
TOUR DE SUISSE
Stage 4
17 June 1989
Liestyal-Bad Zurzach

166.5kmThe city of Liestal is famous for its Chienbase traditional parade held annually on the Sunday night after Ash Wednesday. Often characterised as a pagan spring festival, it features the startlingly dangerous-looking sight of people processing through the cobbled streets of the old town clutching huge flaming torches of strips of pine.

p 196
Of course 1989 is the year that a certain American with a French surname, Greg Lemond, broke French hearts in the most painful way when he bested French 'national treasure' the late Laurent Fignon by a mere eight seconds, on the final day, in Paris. Three hammer blows that struck deep into the French psyche. It was the closest the French have come to winning their home race in the 33 years since. It was also the year of the Tour de Trump versus the Tour de Rump, not a typo – see page 121.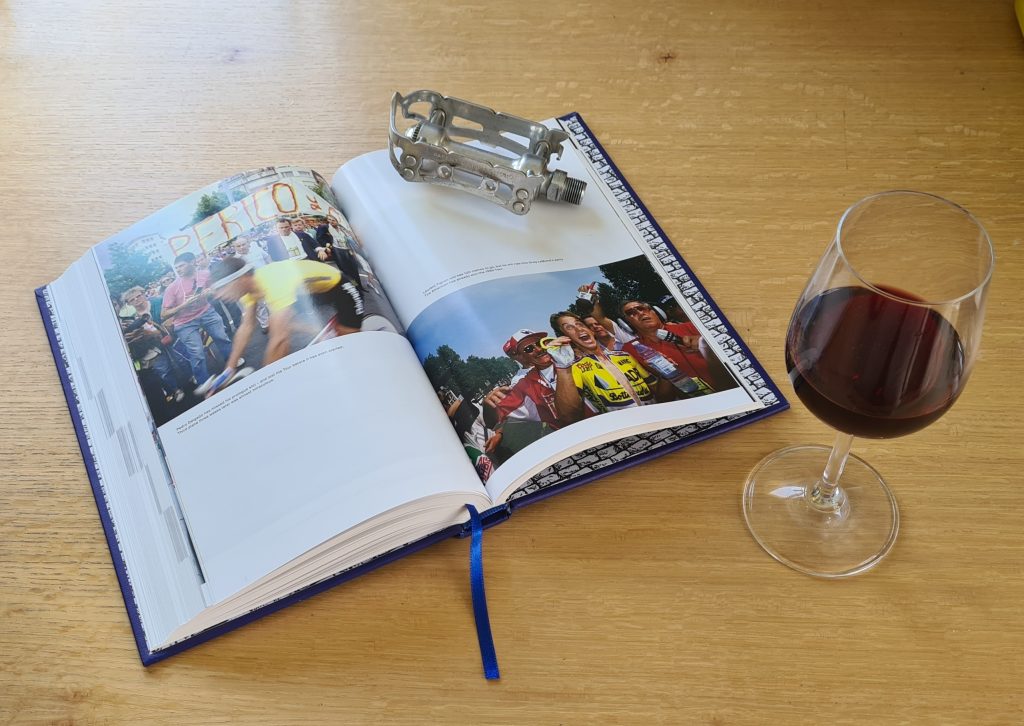 A gallery of photographs from some of the best photographers in cycling bring 1989 to life and remind us that this was the era not just of steel frames but before shell helmets and the ubiquitous presence of sunglasses, when the suffering and glory was there for all to see. Everything changes, but nothing changes.
Happy Reading!
More details on the Road Book Series can be found on the official website here: https://theroadbook.co.uk/