PornPedallers is inviting all cyclists to join them in a virtual charity ride in support of Pride on Saturday 13 June 2020.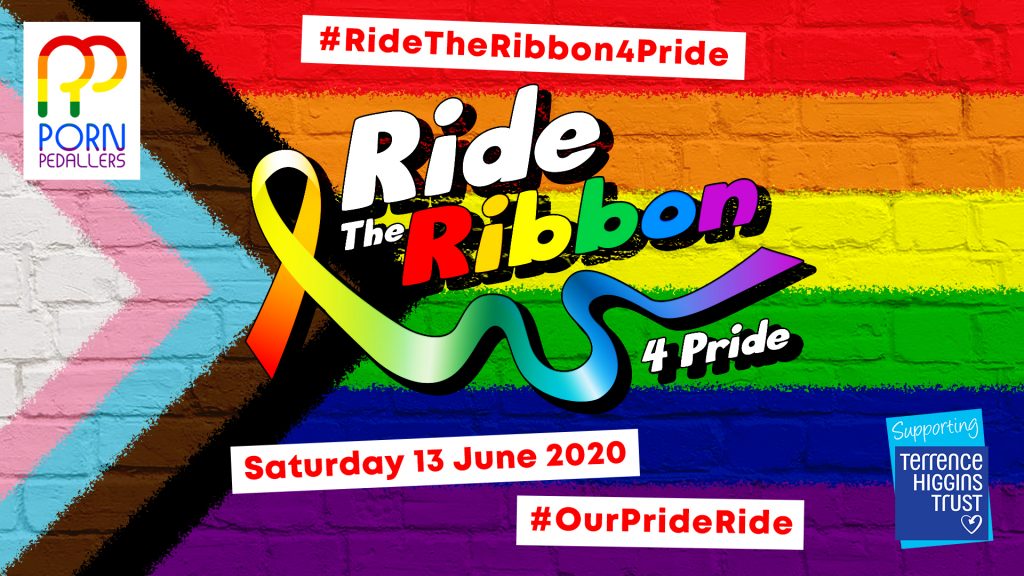 London, Friday 12 June 2020
PPCC, the adult industry cycling club formed over a beer in Amsterdam in September 2016, joins Cycling UK, Emily Chappell and Pride Out in their call to get people out on their bikes nationwide on Saturday to spread a socially-distanced message of love, alliance and inclusivity.
Club founder Chris Ratcliff stated: "'Our Pride Ride' is open to everyone. No bike, distance, or level of sporting endeavour is stipulated. So, dust off your boneshaker, pump up the tyres and hit the road in rainbow colours… In line with current guidance, Porn Pedallers is simply asking people to ride solo or in small socially-distanced groups. Everyone is encouraged to post their ride to social media with the hashtags #OurPrideRide #RideTheRibbon4Pride. "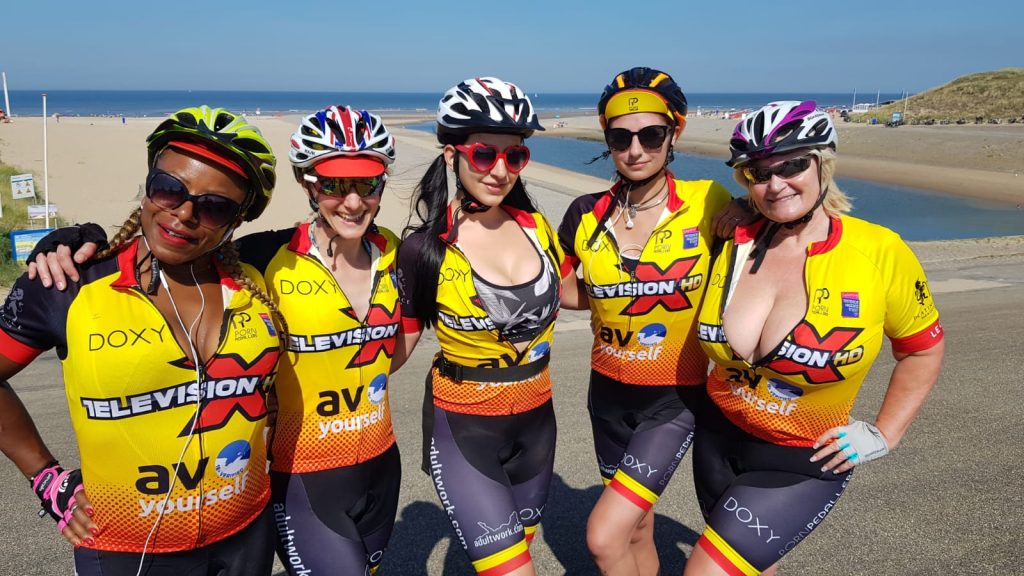 Saturday's event follows on from the club's successful 2019 'Ride The Ribbon' World AIDS Day fundraiser and sees Porn Pedallers renew its commitment to leading HIV charity, Terrence Higgins Trust. Last year, PPCC rode an ambitious season of endurance events and raised £15,000 for THTto promote better sexual health for all, fight HIV stigma and raise awareness of the fact that people on effective treatment can't pass it on.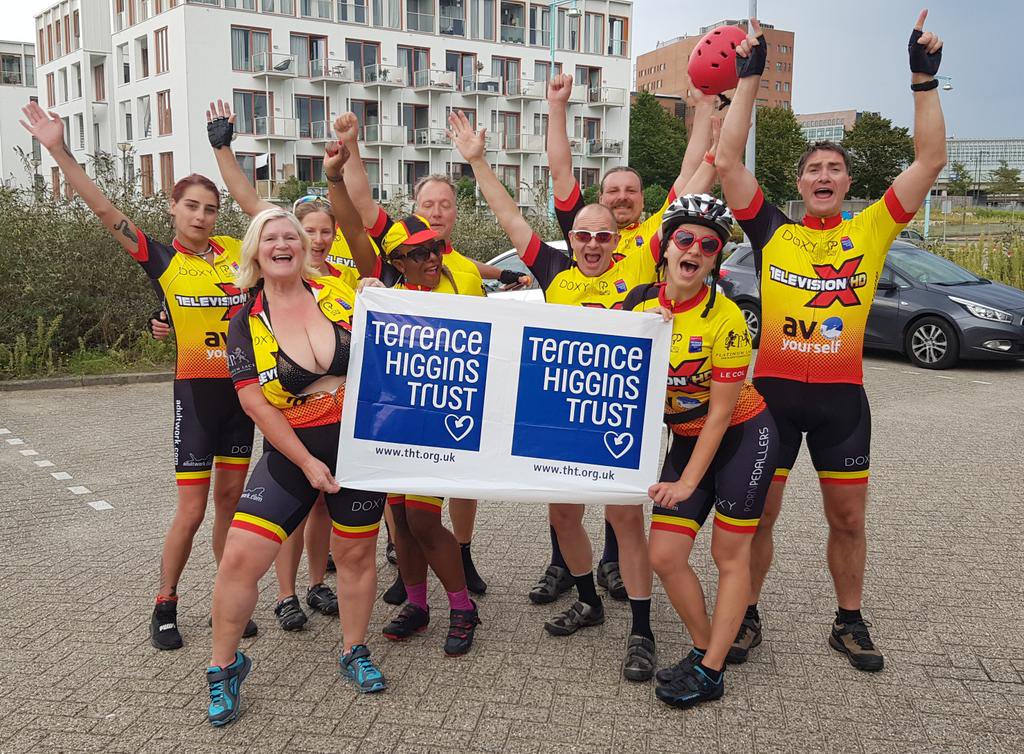 "All of us at Terrence Higgins Trust are so very grateful to the Porn Pedallers for their consistent support – needed more than ever in the current climate!" says Terrence Higgins Trust CEO, Ian Green.
The porn peloton, and cycling pornstar Tindra Frost, will also be 'Riding The Ribbon 4 Pride' on virtual cycling platform, Zwift, at 18.00 BST on Saturday 13 June. Follow Chris Ratcliff (PPCC) on Zwift for an open invitation to join the meetup. The Zwift ride will be streamed live on Twitch www.twitch.tv/ppcyclingclub.
You can support their fundraising efforts by making a donation:https://uk.virginmoneygiving.com/RideTheRibbon4Pride