Wiebes wins Classique amid dramatic finishing straight crash and disqualification.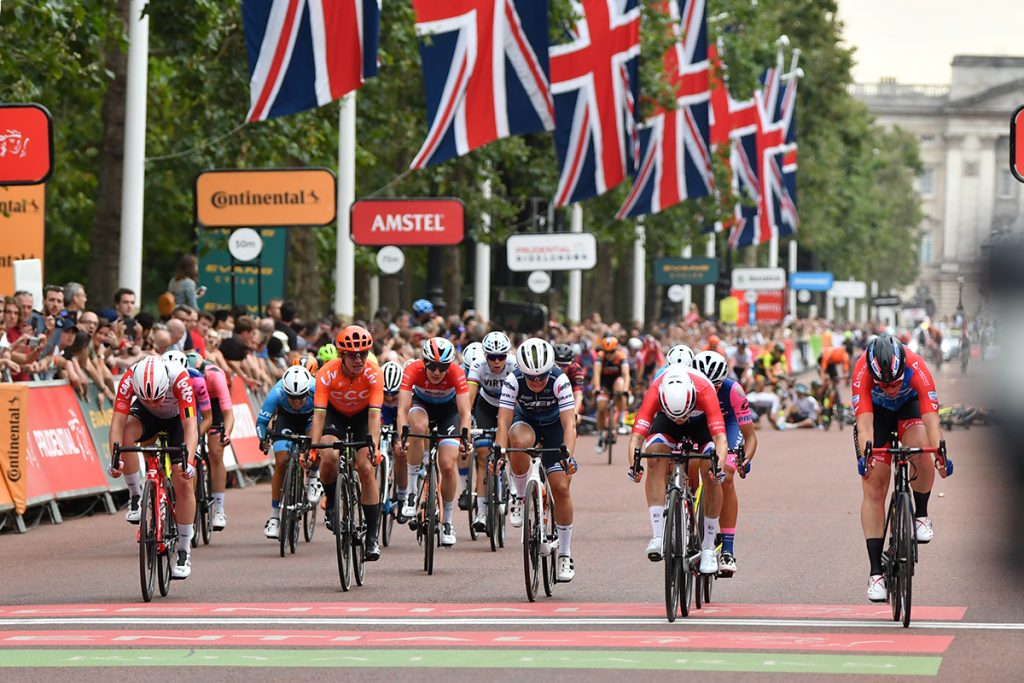 20year old Lorena Wiebes (Parkhotel Valkenburg) had launched a long sprint almost as soon as the peloton made the final turn in to the Mall, the sun dipping behind Buckingham Palace, after 68km of racing.
As the line loomed Wiebes could have looked left and right and seen nobody. She would not have seen but would surely have heard the scenes of carnage unfold behind her but her resolve was resolutely. Victory was surely hers until, with a couple of metres to go, WNT-Rotor Pro Cycling's Kirsten Wild popped into sight on her left to take the win by a wheel rim. The agony of losing by such a tiny margin worse than the pain in her lungs, but wait…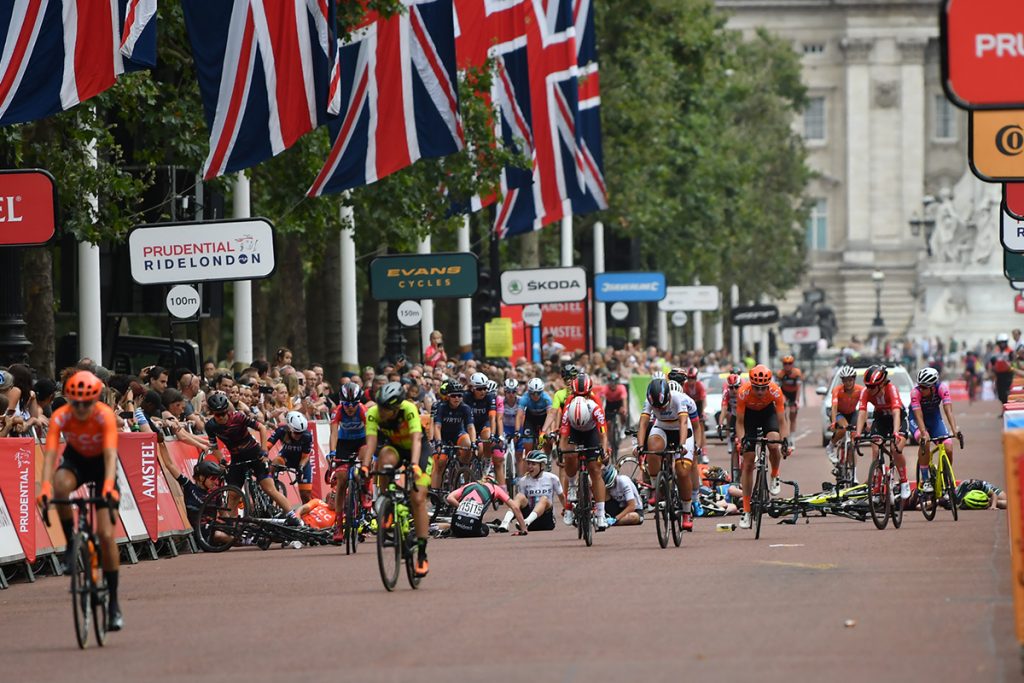 Wild has put in an exhibition of the power sprinting that looked set to claim her third win on the Mall, pulling back Wiebes' seemingly unassailable advantage, but it had come at great cost. In doing so she had deviated off her race line, clipping the front wheel of Alé Cipollini's Chloe Hosking and putting a couple of dozen riders on the deck.
While Wild was initially declared the winner her own celebrations were non-existent and it soon dawned on riders and fans that something was amiss. A few minutes later it was confirmed that Wild had been relegated to 37th, the back of the group that had contested the sprint and a delighted Wiebes had been awarded the win and the 25,000 Euro first prize. Second spot went to Elisa Balsamo (Valcar Cylance Cycling) one step higher than her third spot in 2018, with 2017 Champion Coryn Rivera (Team Sunweb) in third.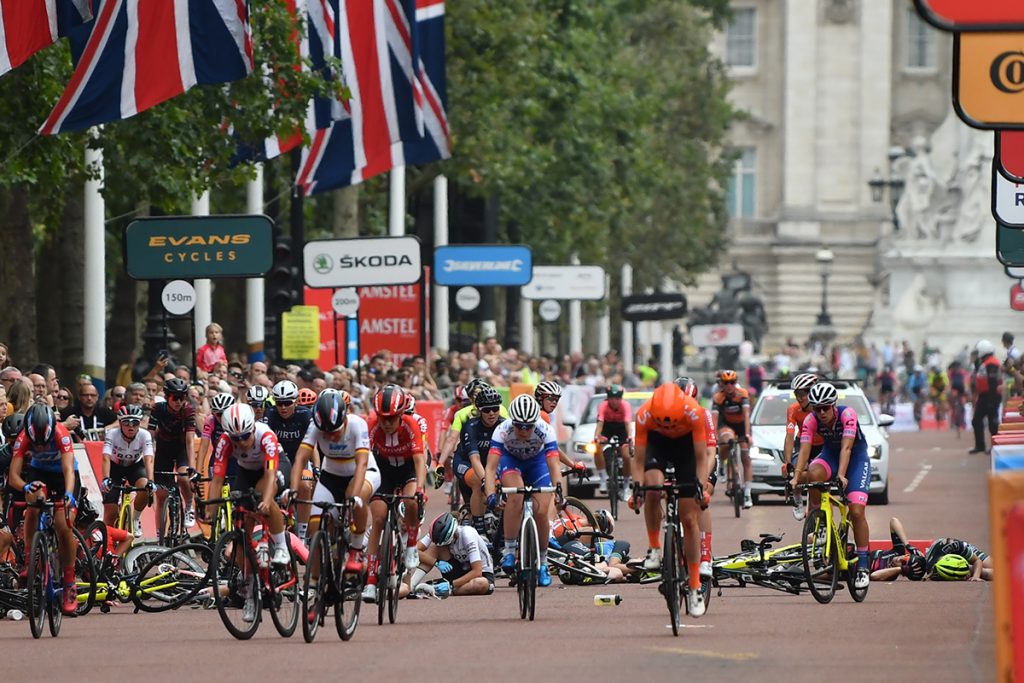 Post-race interview with Lorena Wiebes
The victory added a significant result to a nicely developing 2019 palmares, that included the GC at Tour of Chongming Island UCI Women's WorldTour, and the National Championships Netherlands WE – Road Race where she beat Marianne Vos.