Stage 1: Bilbao-Bilbao. 182 km
Yates Twins go one-two in historic finish. Adam takes the top prize.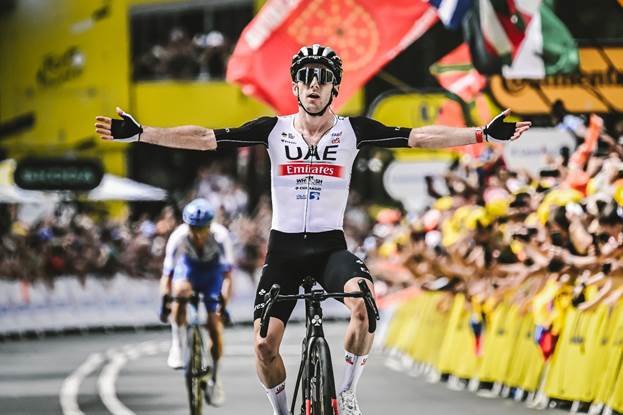 Adam and Simon Yates, twins but rivals from different teams, took an historic one-two at the end of a dramatic opening stage of the 2023 Tour de France in the Basque city of Bilbao. The two paired up by happenstance about 7.5km from the finish and worked in sync before Adam proved the stronger in the closing two hundred metres distancing his twin without a backward glance to take the win and claim first wearing of the maillot jaune.
Stage 1 Results
Full results available here