October 13, 2018
112th Il Lombardia (1.UWT)
Bergamo to Como, 241 km
Pinot caps his season with solo win in Como.
Frenchman Thibaut Pinot of Groupama - FDJ took his second victory in three days as he rode away from his last opponent, Bahrain - Meridaís Vincenzo Nibali, the defending champion, for a brilliant solo victory on the shores of Lake Como. BMC's Dylan Teuns outsprinted a six-man chasing group to claim third spot on the podium of the 112th Il Lombardia NamedSport. Pinot finished the 241km race in 5h53í22Ē average 40.920km/h, 32" ahead of Nibali.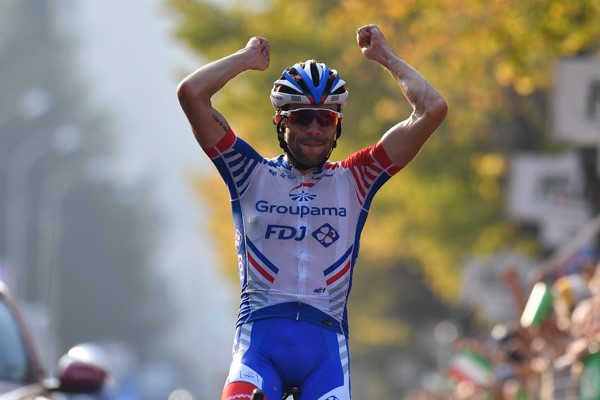 Pinot takes the win in Como © LaPresse - D'Alberto / Ferrari
Speaking seconds after the race finish, the winner Thibaut Pinot said: ďAmong the monuments, Il Lombardia is the nicest in my mind. I've always wanted to win it. Iím in the form of my life but to win ahead of Nibali is something very special. Iím glad he attacked at Sormano. That was the key to success."
Later at the press conferences Pinot said, ďI donít know if it was an attack from far out but I wanted it badly, so when I saw Nibali attacking, I thought it was the perfect move. In addition, with Primoz Roglic and Egan Bernal who are two strong riders, when we got a gap of 40 to 50 seconds, I understood it would be complicated for the others to come across. Clearly, this is the most beautiful win of my career. Had I been able to choose one race to win, it would have been this one. This is a true achievement. My goal was to be alone at the top of Civiglio. I didnít want to face another duel against Nibali in that downhill.Ē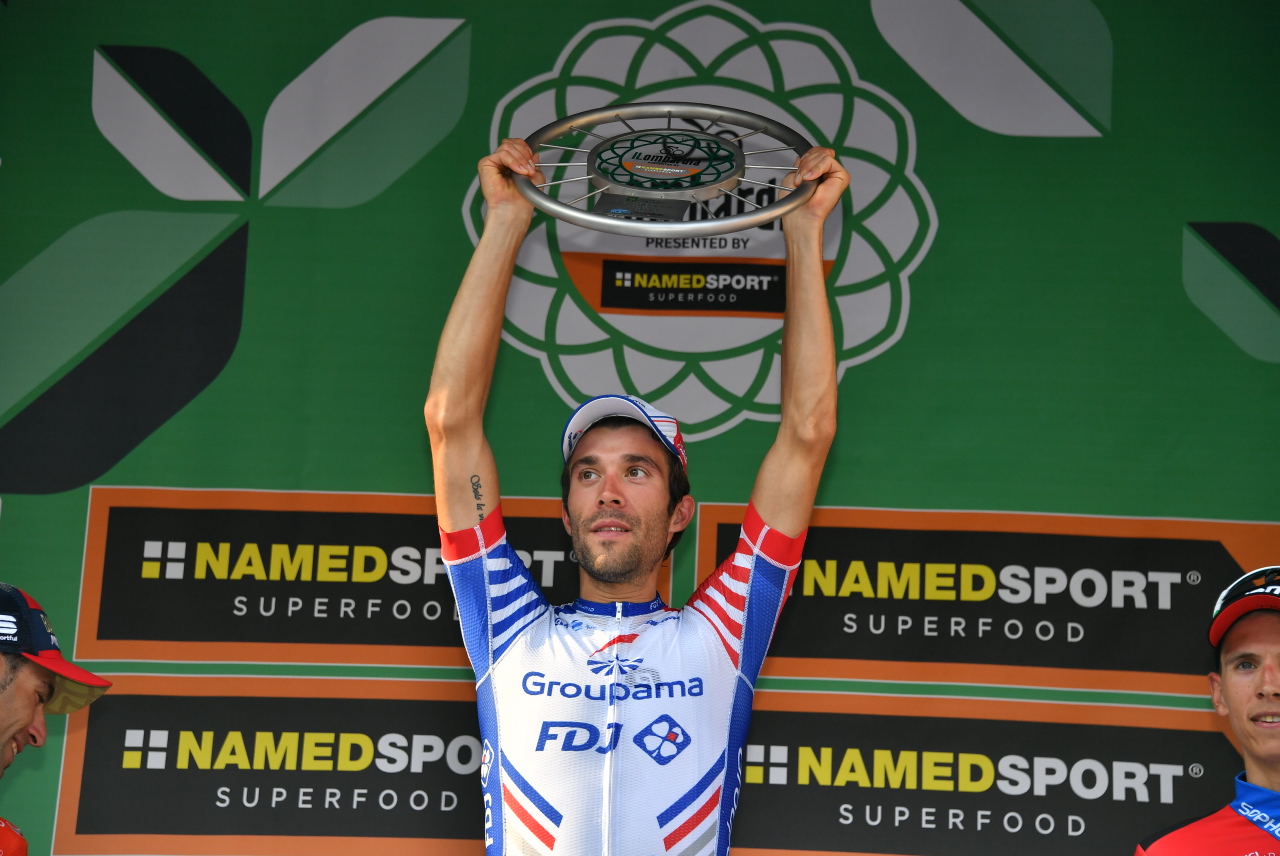 Pinot lifts the winner's trophy © LaPresse - D'Alberto / Ferrari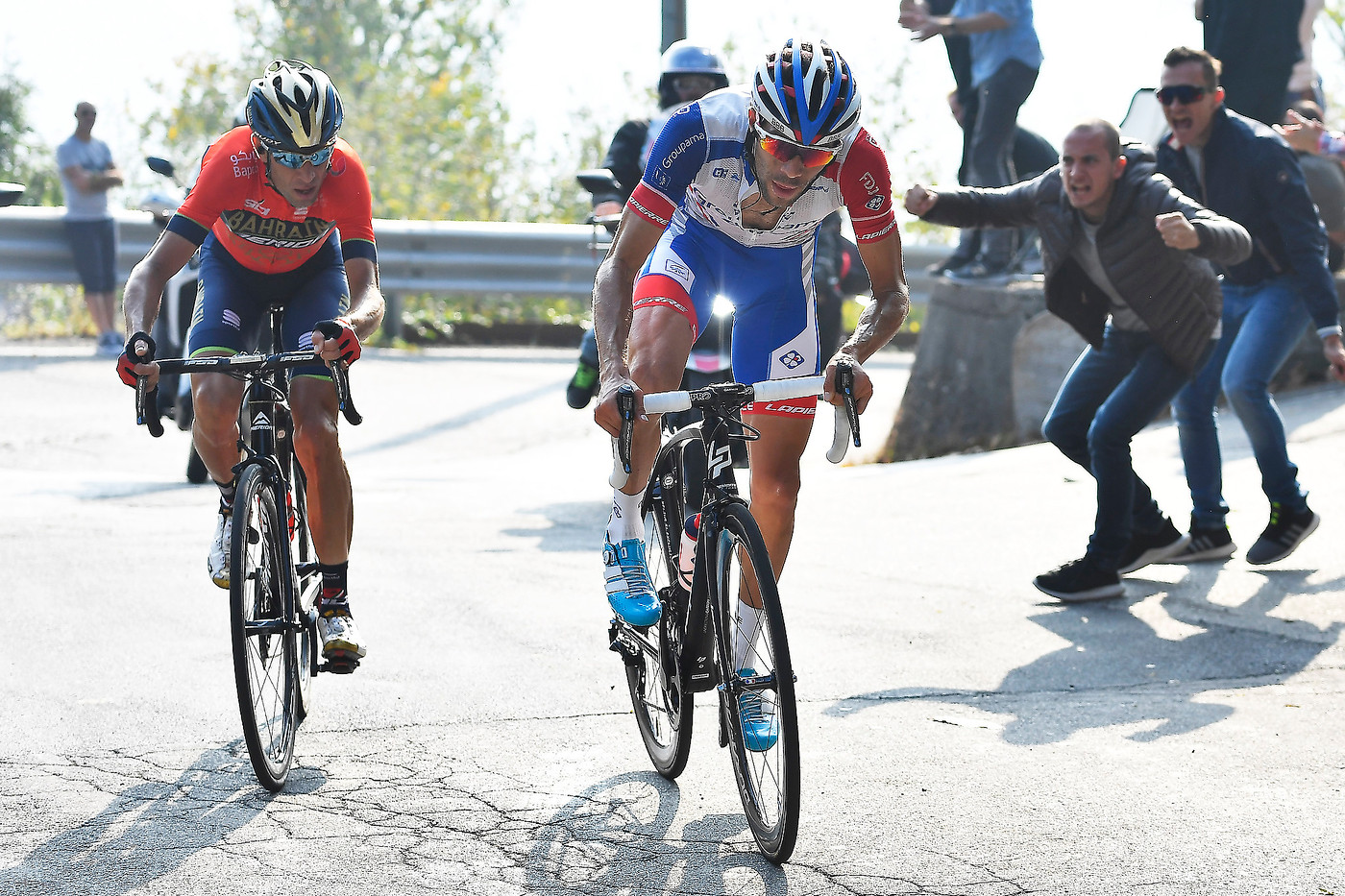 Nibali and Pinot duel it out © LaPresse - D'Alberto / Ferrari
Vincenzo Nibali, who attacked continually during the closing kilometres, said: ďI wasnít hungerflat. Iíve tried to deal with myself, my legs after a breakaway from far out and it was Il Lombardia, not just another race, and the condition is what is it is. But I improved my cycling a bit especially for this race that counts a lot in my mind. I couldnít do any more. Thibaut Pinot came out well from Milano-Torino. Heís having a good period of his season. Heís really at the top of his game and he had to in order to do something similar to what I did last year. As soon as I was about to be caught by my chasers, I sped up again because there was the will to show off and some strength left. Thus I managed to obtain this second place because of my fighting spirit.Ē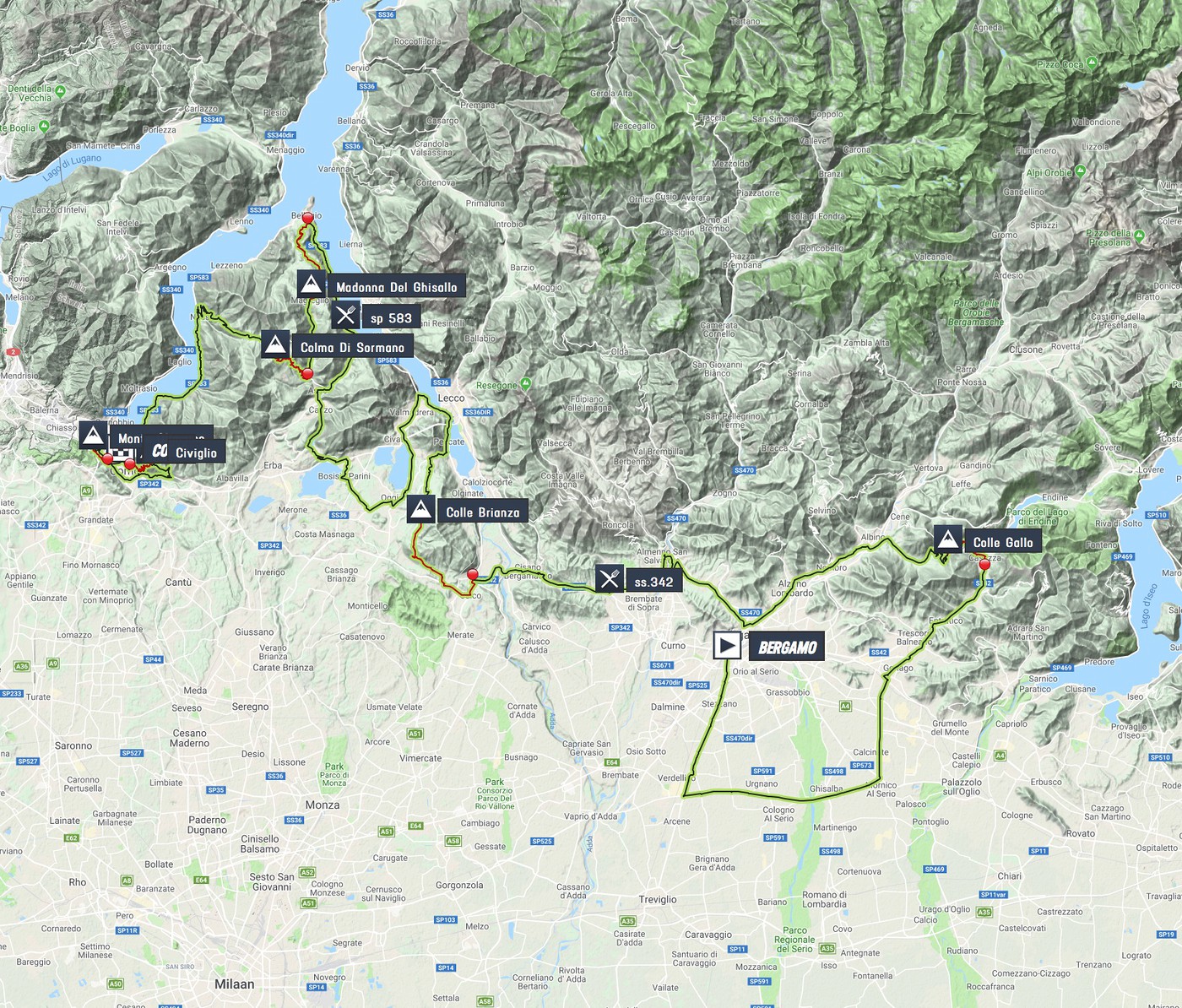 Results
†