April 19, 2018
Four...za Viviani!
Stage 17: Riva del Garda to Iseo, 155 km
Quicksteps Elia Viviani commanded a rain slicked finish sprint to take a fourth stage win of the 101st Giro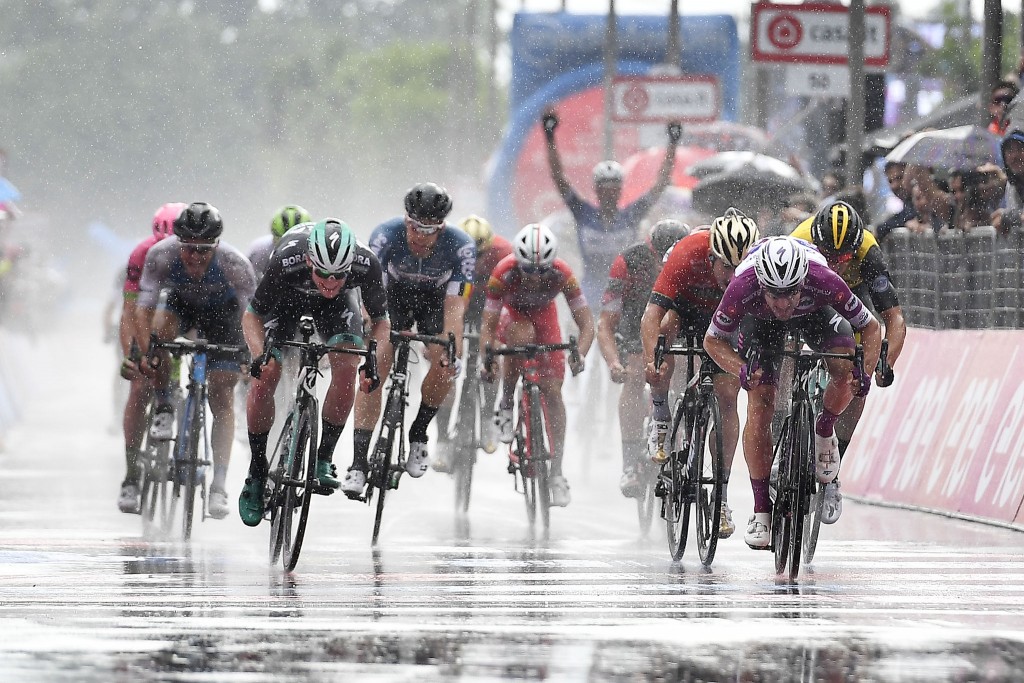 A bunch sprint at the best of times is not for the feint hearted but the finish of Stage 17 had the added dimension of a massive downpour hitting the finishing straight minutes before the arrival of the riders. It didn't seem to deter the most ferocious of sprints with Elia Vivani coming out ahead of a distraught Sam Bennett, with Niccolò Bonifazio (Bahrain - Merida) third and Danny Van Poppel (Team Lotto NL - Jumbo)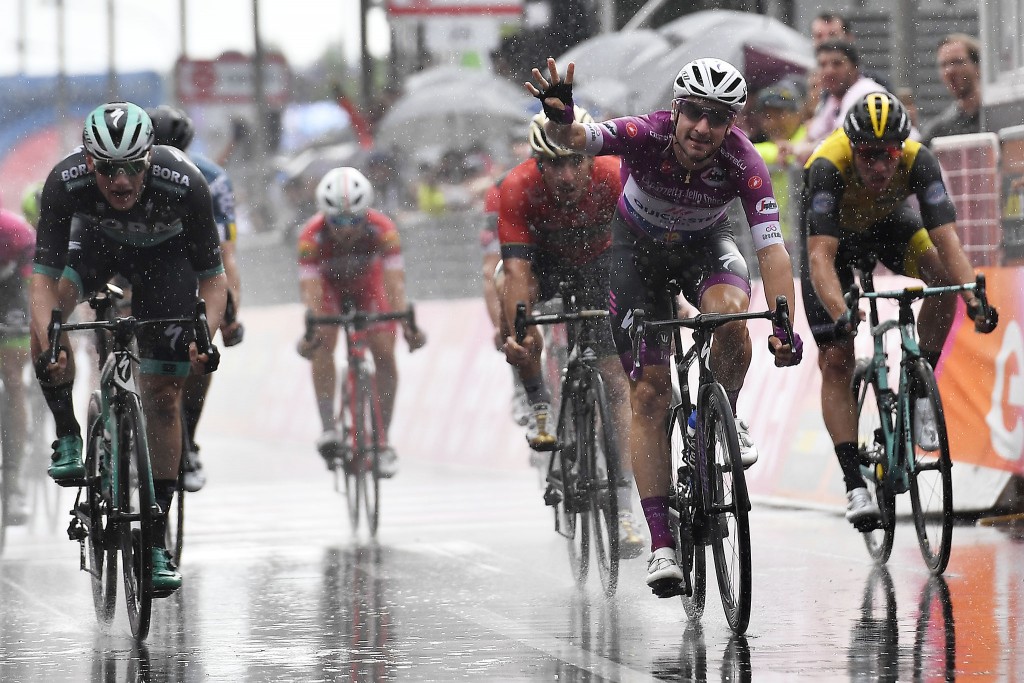 The stage winner, Elia Viviani, said: "My tenth win of the season and the fourth in the Giro d'Italia confirm the level reached since I entered Quick-Step. I only doubted myself at Imola, where I had a bad day, but I came here with a very well prepared team, completely built to make me win stages. In addition to these victories, the Jersey Cyclamen was and remains my main goal of the season. This morning I was quite nervous because I knew it was a unique opportunity for Sam Bennett to take my shirt off. We opted for a defensive tactic, first we came back after the climbs and then lead the sprint in the lead. In the end, my train worked. At other times it had not happened that way, in particular Fabio Sabatini had a flat tire before my second win at Eilat and a mechanical problem before my third victory at Nervesa della Battaglia. Today he made the difference for my sprint. "
Race Results - Stage 17 and GC