April 19, 2018
Chaves and Yates go one-two for Michelton-Scott on Etna.
Caltanissetta to Etna, 164km
Giro erupts on Etna as Yates is Maglia Rosa
Michelton-Scott's Estaban Chaves and Simon Yates doubled up the honours at the summit finish on the slopes of Mountain Etna. A late attack from the GC group by Chaves saw him catch the breakaway leaders with 10km to go, before a second attack saw him leap free.
Behind him teammate Simon Yates made his move as soon as the peloton caught the remins of the break. Yates powered on to join Chaves inside the closing kilometre. Yates then led the pair before easing up just before the line to allow Chaves to take the stage win.
Yates' efforts sees him in the maglia rosa with a 16" lead over Tom Dumoulin (Sunweb)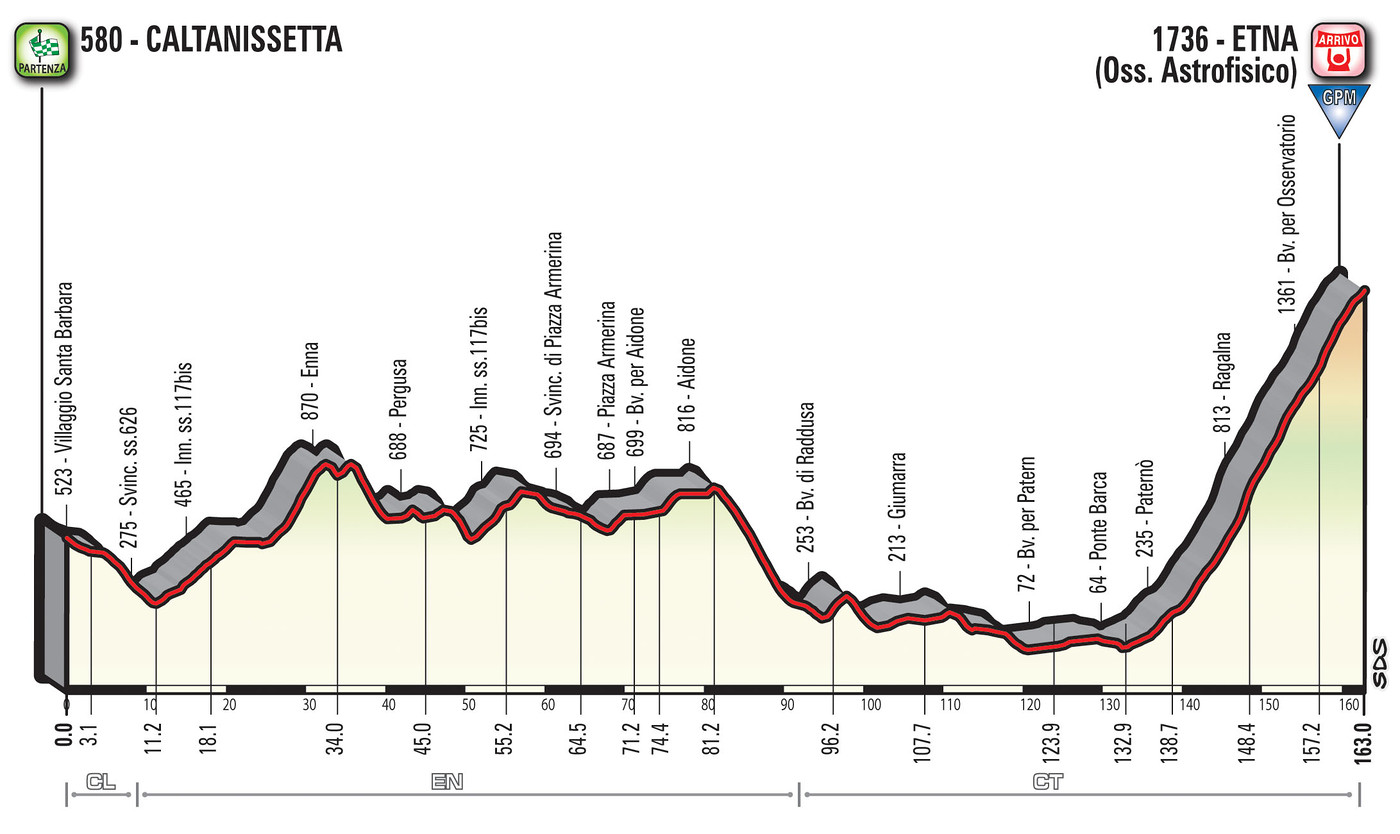 The stage winner, Esteban Chaves, said: ďItís been a fantastic day for us as a team but we have to keep our feet on the ground. A lot of things can still happen in the Giro with many more climbs ahead but we have something to enjoy now. Iíve worked very well in Colombia to prepare for the Giro. With a lot of work and a lot of love, itís not impossible to win great races. Iíve been a bit lucky to make the breakaway with only one effort, but itís beautiful to win here today. Stage win plus Maglia Rosa and Maglia AzzurraÖ how cool is that! When he came across, Simon Yates told me, ĎCome on, you've won the stage!í At least thatís what I understood. Itís not only today but, if you look at our teamís results since January, weíve done great so far.Ē
The Maglia Rosa, Simon Yates, said: ďIím really happy. I arrived here at the Giro to try to win and Iíve been trying from the start in Israel to take the Jersey. Today I finally realised my goal. I want to win this Giro, of course. From the beginning I said that I believe we have the strongest team and I still think so. Itís not just the climbers but the guys for the flat, too Ė real powerful guys. I think we can do a really good job in defending the jersey. Of course it will be difficult Ė there are many hard stages Ė but Iíve confidence in the guys around me. I have the confidence to be the captain until Rome. We came here as a team and Iíll try to win.Ē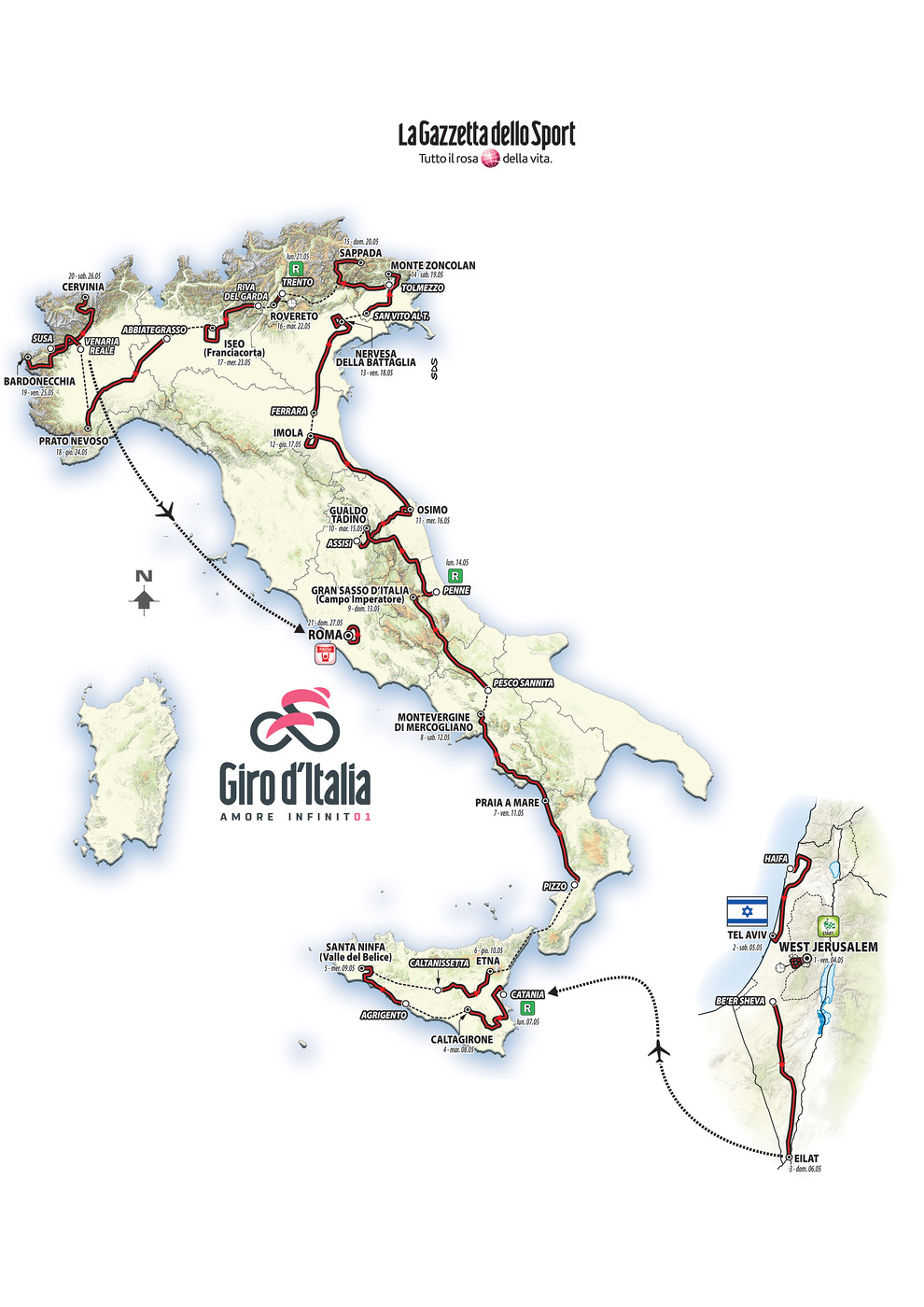 Race Results - Stage 6 and GC