October 8, 2017
111th Paris-Tours Elite (1.HC)
Trentin denies his rivals in three man sprint victory.
For the 111th edition of Paris-Tours, the sprinters' line-up was more than tantalizing. It was without taking into account the untouchable Quick-Step Floors squad, dreaming of a hat-trick on the classic of the fallen leaves. His leader Fernando Gaviria knocked out by a slight crash, Matteo Trentin, supported in his attack by his teammate Nikki Terpstra, deprives the sprinters from a massive sprint, just like he did in 2015. For his last race wearing the Belgian team jersey, he is offering the hat-trick to Quick-Step Floors in Tours on Grammont avenue, like a farewell present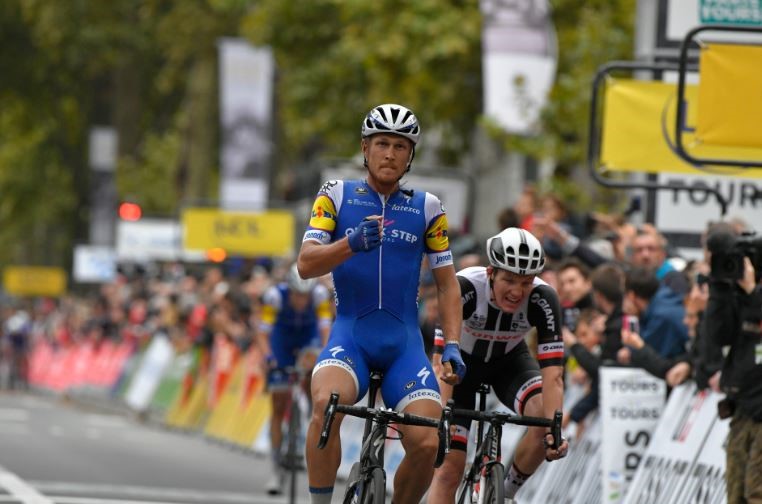 Speaking afterwards Trentin said, "The light rain and wet roads made for a strung out bunch, so on the first hill I said to myself it won't hurt to give it a go. A first group formed, but then I went again and Niki came across. We played perfect tactics and Niki did an incredible work and a provided a superb lead-out in the last kilometer."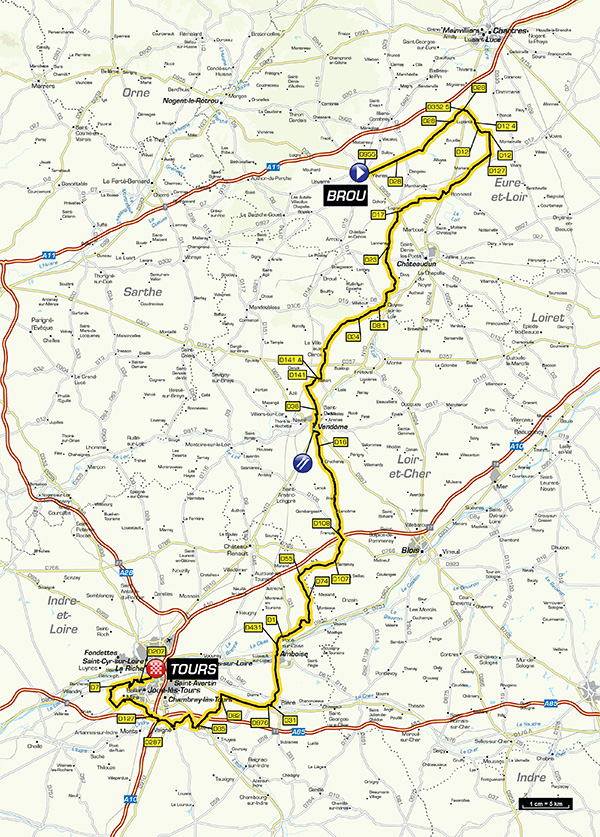 Paris-Tours 2017 Results