October 8, 2017
111th Il Lombardia (1.UWT) 247km
Como experiences Shark Attack - Nibali wins 11th edition of the race of the Falling Leaves
Vicenzi Nibali added a second Il Lombardia to his palmares which hit 50 wins as a professional. The Italian took a solo victory covering the 247km at an average speed of 39.469km/h, to finsih in 5h15'19", 28 seconds ahead of Julian Alaphillipe (Quickstep-Floors) with Sky's Gianni Moscon leading home a grpoup of five chasers ten seconds back.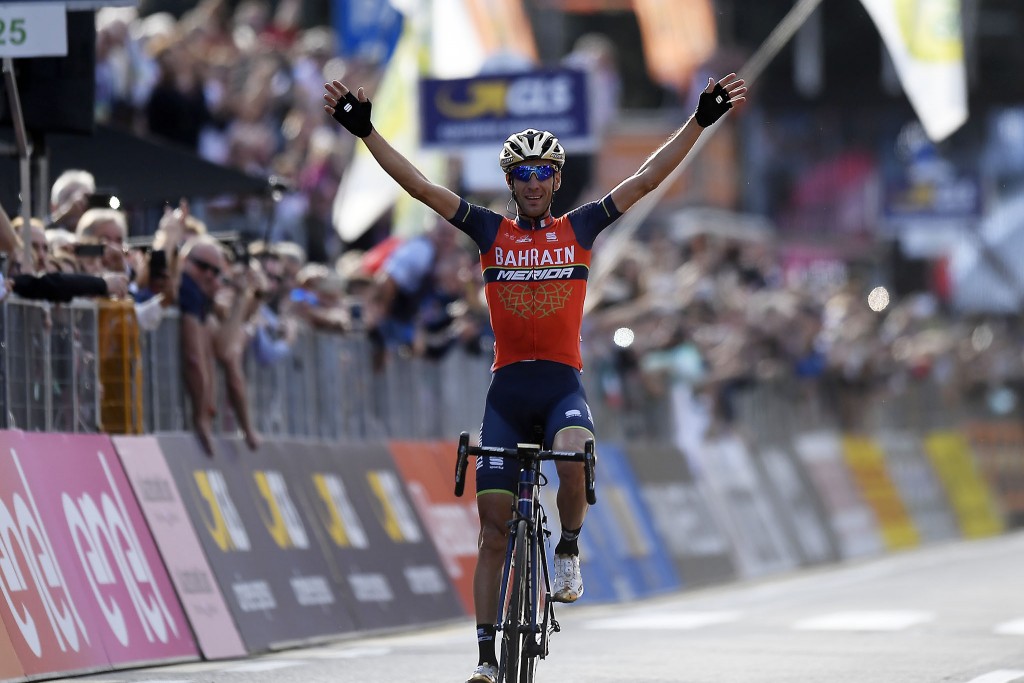 Nibali who secured victory with an attack on the final climb of the Civiglio desfcibed his feelings: "I was in a better condition today than I was two years ago; I knew the downhill better. I had more confidence too. A win in a Monument has a higher value than a stage in a Grand Tour, as I got this year at the Giro with the Stelvio and at Andorra in the Vuelta. The most difficult thing for me was to maintain my condition after the Vuelta – Il Lombardia kept me focused.
"The first one was harder to win because there was the fear that I hadn't won a Monument yet. Today everyone was controlling me, Quintana and Uran in particular, so I had to redistribute the cards. When Pinot attacked, I let him go and I went after him 1km before the summit. Then I thought of nothing. I just went straight on and flat out. When I turned pro, [sport director Stefano] Zanatta told me I had downhill skills that I could use either for attacking or defending. It's still the case now. I'm 32, not 33 yet, but I feel young and strong."
Runner-up Julian Alaphilippe said: "It's incredible. I didn't expect to finish on the podium today. I had a strange feeling after the World Championships, but I kept focused and my team did a really good job. I did my best but I couldn't follow Nibali when he attacked. I'm not disappointed, it's already something special to finish on the podium of a Monument. My thoughts also go to my team-mate who crashed during the race while he was at the front. I heard he's OK, I strongly hope so. I want to thank my team for their work in my favour today, and I will return to the Italian monuments with the aim of doing even better than third in Milan-Sanremo and second at Il Lombardia."
Laurens de Plus Crash
The race was almost marred by tragedy when Laurens de Plus took a corner badly, hit the crsh barrier and somersualted into a ravine. Fortunately his injuries were not serious.
Video oof Laurens de Plus crash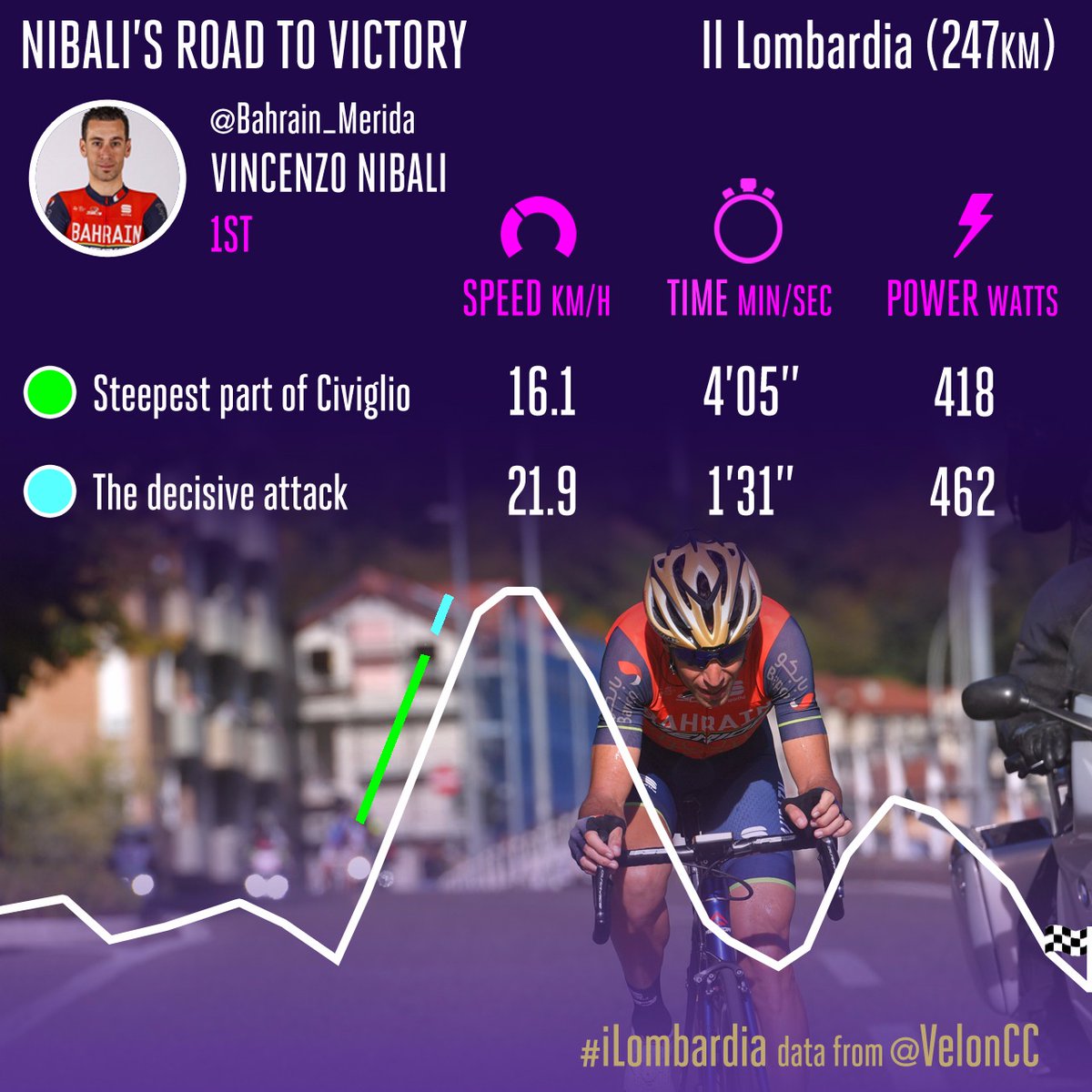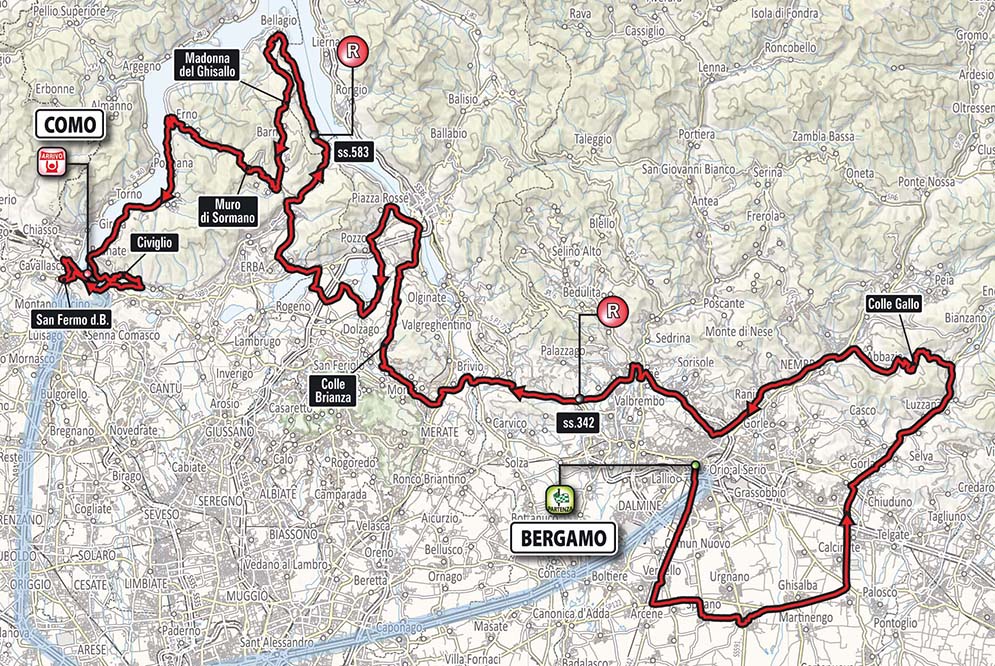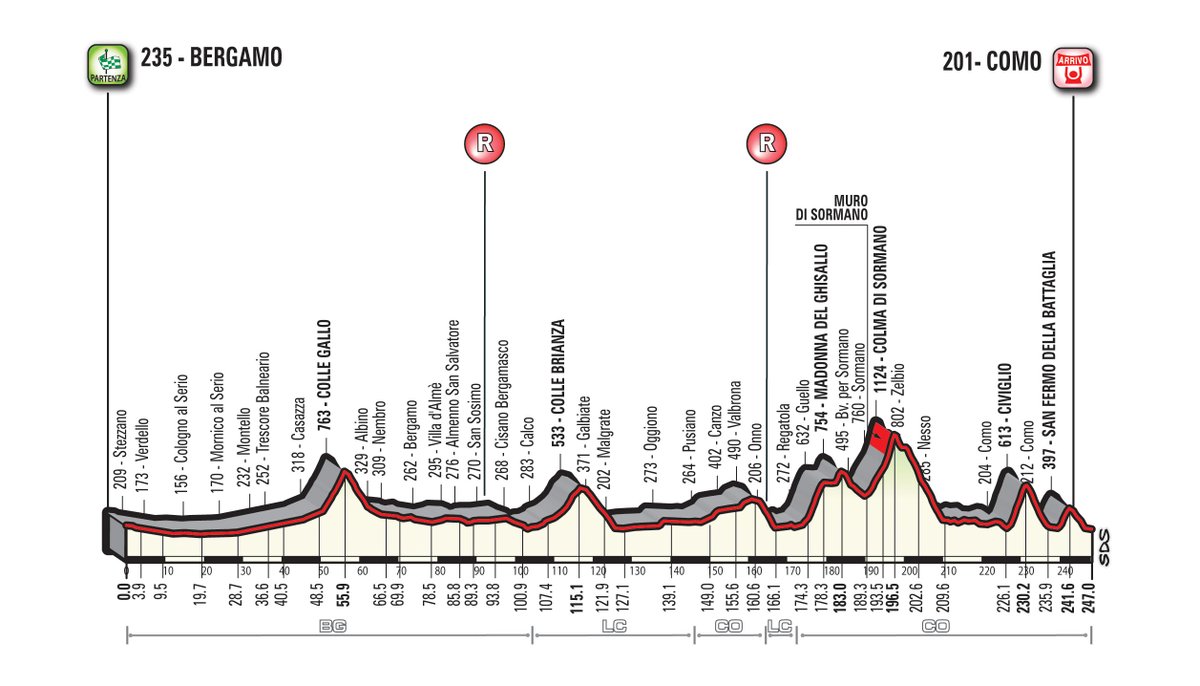 Il Lombardia Race Results