September 25, 2017
UCI World Championships: Mens Elite Road Race
Sagan serves up a triple on Bergen.
Peter Sagan saved his efforts until the closing metres to take a thrilling victory and secure a hattrick of World Championships. The Slovakian becomes the only rider to ever win three successive World Championships when he out-paced local hero Alesander Kristoff by a quaurter wheel length.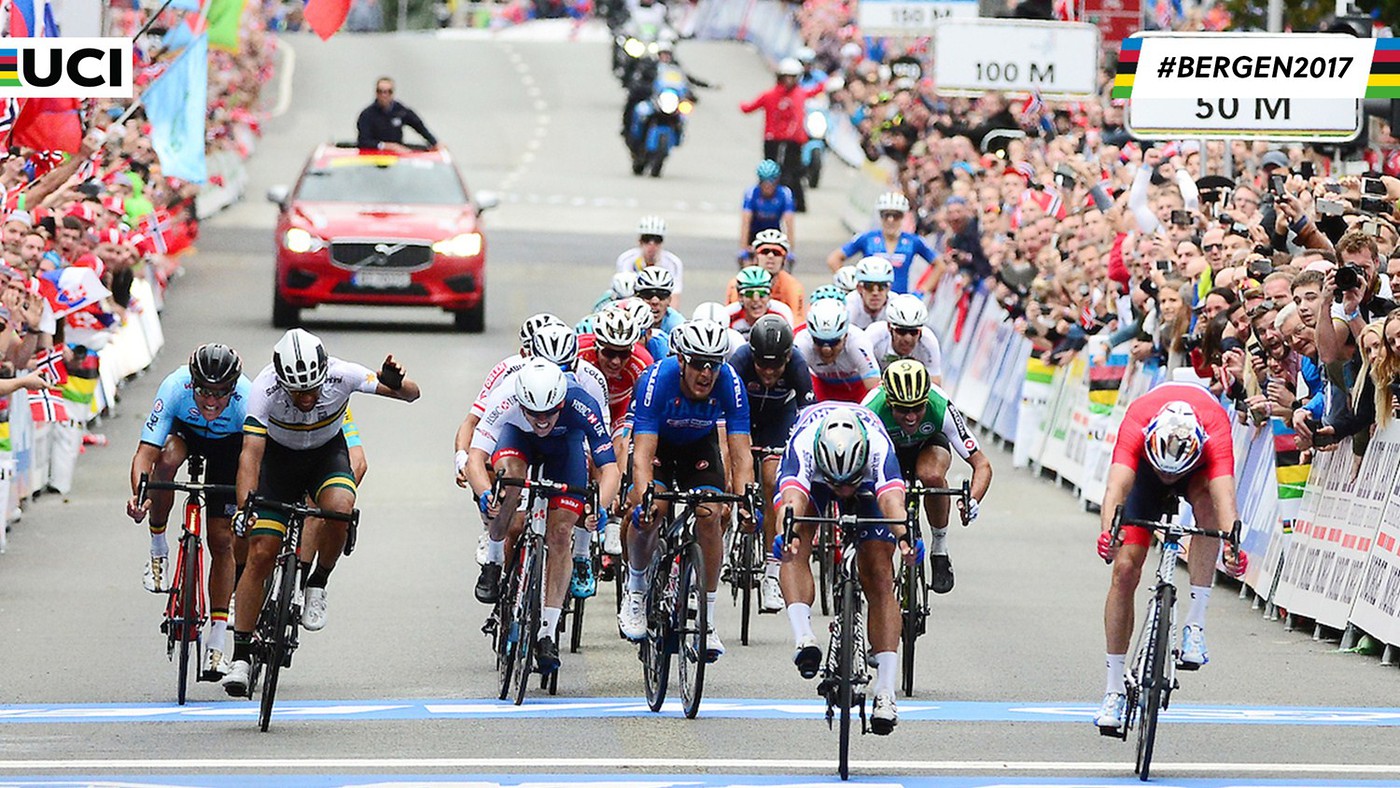 "I want to dedicate this to [the late] Michele Scarponi" - the former Giro d'Italia winner who died in a training accident this April - "because he would have had a birthday tomorrow. It was a very sad story this year," Sagan said afterwards. "Secondly I want to dedicate this victory to my wife, we are expecting a baby. It's a very nice end of the season, and I'm very happy."
As for his making cycling history, Sagan commented, "It's something special for sure. It doesn't change anything, but for me it's something very nice."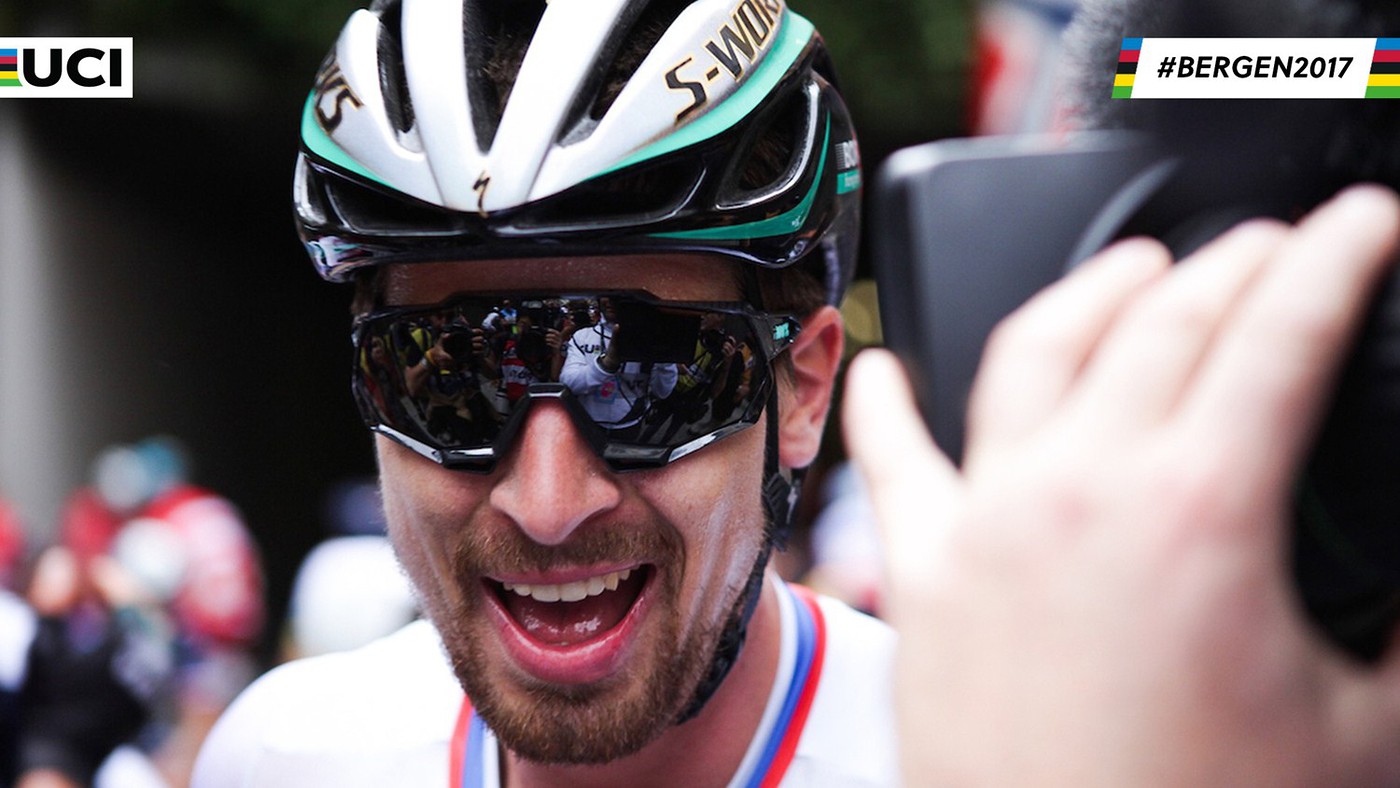 Sagan pointed out that although the race had come down to a bunch sprint, his third win had been anything but straightforward. As close as five kilometres from the finish, in fact, Sagan still thought that the race would be won by a breakaway group.
"In the end, it came to a sprint and it was unbelievable. Kristoff is racing at home [in Norway], and I'm sorry for that, but I'm happy to win again."
"It's very hard to say [how it came to a sprint], you saw in the [final] climb we [the peloton] were already in three pieces or more. There was a breakaway, and afterwards in just a few seconds, it all came together in the finish. You couldn't predict it."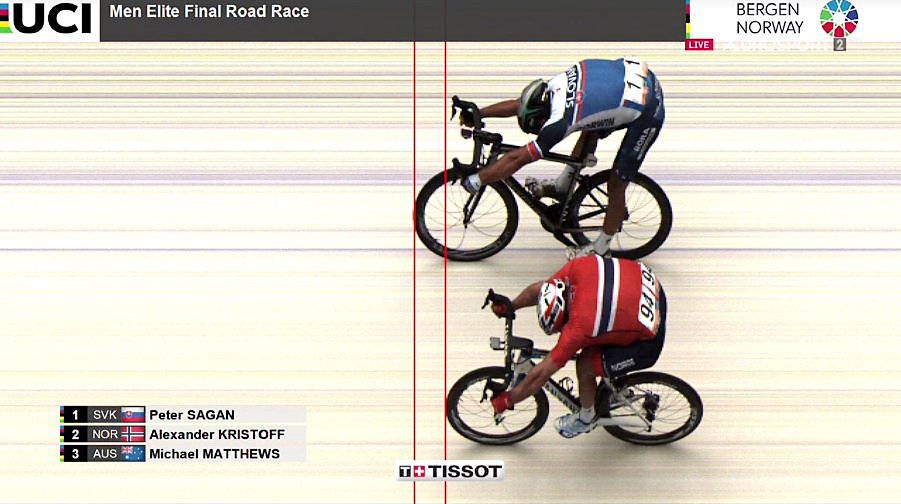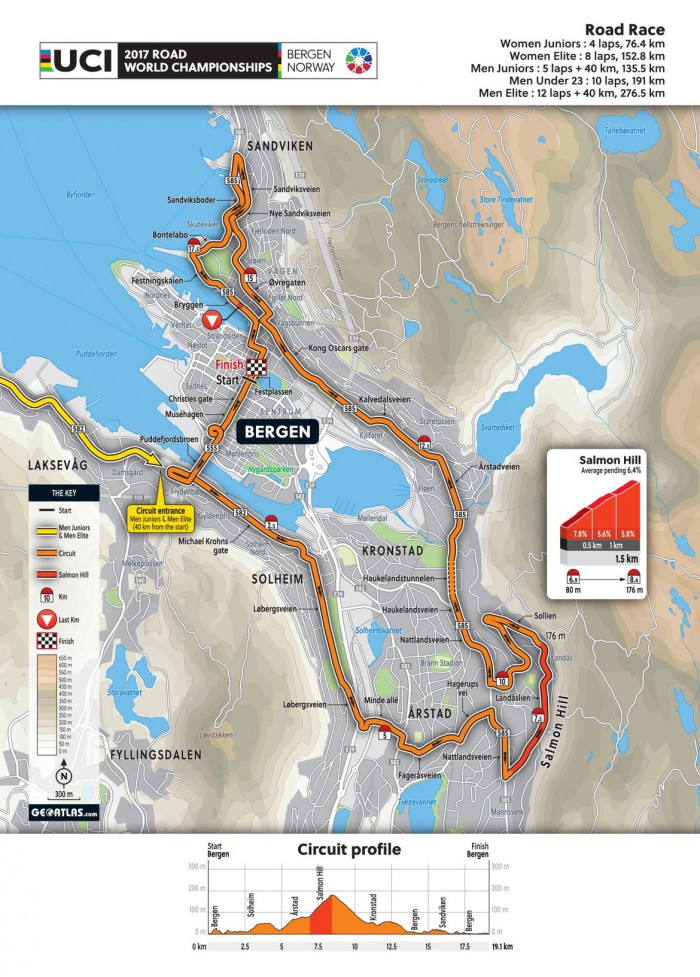 Video Highlights
Mens Elite Road Race Results