April 30, 2017
Chad Young dies following crash
Young American rider Chad Young, 21, who crashed at the Gila Race a week ago has sadly passed away from his injuries.
Young, racing for Axeon Hagens Berman, was descending during the final stage of the Tour of the Gila in New Mexico last Sunday when he crashed along with Mobius Future Racing's, Peter Livingstone. Medical teams were quickly on the scene and Young was airllifted to hospital in Tuscon. Despite being initially stablised his conditioned worsened and he passed away on Friday surrounded by family.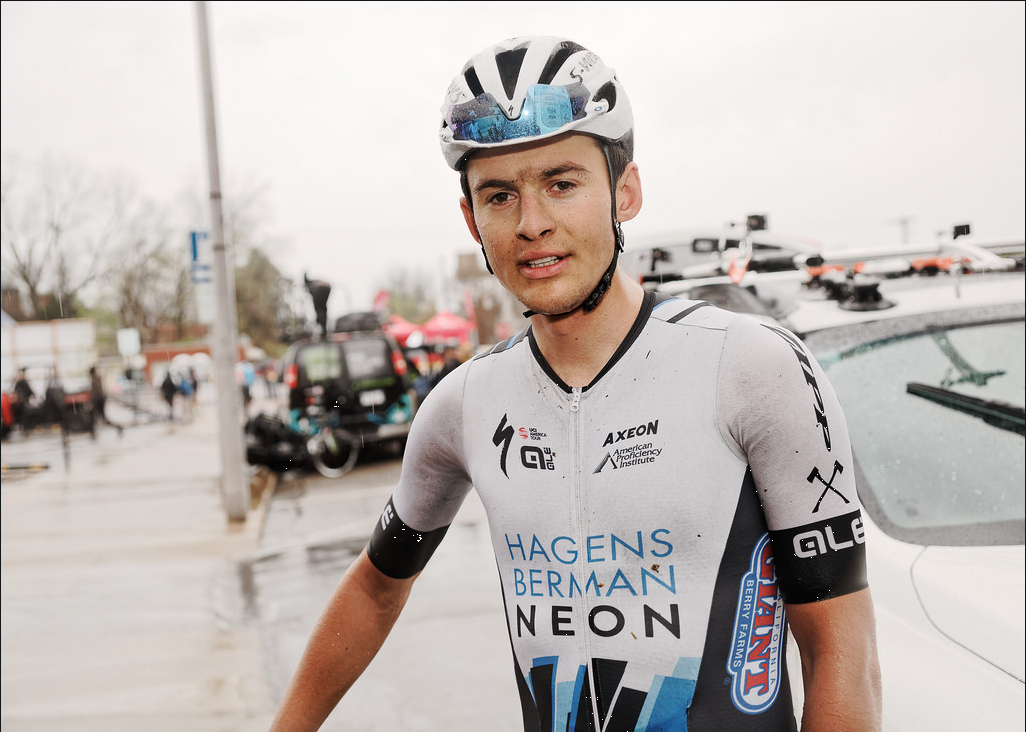 Axel Merckx team statement
Axeon Hagens Berman Cycling Team general manager Axel Merckx released a statement on Saturday confirming the news.
"I am very sorry to let everyone know that Chad Young did not survive his crash last Sunday," wrote Merckx on the team's website. "He passed away Friday evening, surrounded by his family.
"We lost a friend, a teammate and a family member. I have no words that can express my pain over this loss. I can only say that I am very thankful to have known him and that I feel privileged to have been able to share in his passion for cycling.
"Thank you for the outpouring of love and support over the past few days. We ask that you keep his family in your thoughts and prayers during this difficult time.
"May he rest in peace."
The Daily Peloton extends its heartfelt condolences to Chad's family, friends, and team.
Official Team Site: http://www.axeoncycling.com/