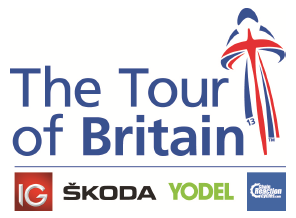 2013 Tour of Britain: Stage 3, Individual Time Trial, 16km (10 miles) - Stage victory and race lead for Sir Bradley Wiggins.
Reporting by Gavin Hughes
---
Sir Bradley Wiggins recorded the only sub-20 time for teh 10 mile course to storm to victory in Knowsley, and move move into the race's overall lead. With a time of 19'54" Wiggins beat teammate Ian Stannard by 36" with Garmin Sharp's Jack Bauer third.  British National Time Trial Champion Alex Dowsett (Movistar) finished fifth, 56 seconds behind Wiggins.
The 2012 Tour de France winner now has a 37 second lead over Stannard, with IAM Cycling's Martin Elmiger a further 10 seconds back.

"I've made no secret that I really want to do well in this race," said Sir Bradley Wiggins.  "I had to win today, whatever. The conditions weren't ideal for me, but I thought I'd rather end up in hospital today than be beaten, so it was 100% commitment. 

"I didn't flinch on the roundabouts in the wet, and fortunately the hospitals are close to where I live, so my wife could have visited me. I knew that...I was prepared to end up in hospital than lose the race today. It went perfect."

Over a flat but technical course in Knowsley Safari Park all eyes were on duel between home favourites Dowsett and Wiggins of Sky, both of whom are selected for the GB Individual Time Trial squad at the Worlds later this month.  Dowsett, arguably, has the edge over Wiggins, having beaten him in the Giro earlier in the year, before Wiggins retired injured, but in the surrounds of the Safari Park no one bets against a silverback, especially one with a point to prove and when the spoils of victory including the race leader's jersey.
For another successive day the course was wet yet once again the crowds turned out to support the race in impressive numbers.  The roundabouts and rain combined to make some stretches of the course treacherous but Wiggins, not the nost confident cornering in the wet, accelerated powerfully out of the bends to claim precious seconds.  Depite Dowsett overhaulling Mathew Hayman with 2 km to go the advantage was with both Stannard and Wiggins who as late staarters had the benefit of knowing they only had to beat Bauer's time of 20:36.
Overnight rce leader Gerald Ciolek dropped to ninth overall having come in 34th.

"We're in a great position", continued Wiggins.  "Yesterday I was quite worried about Gerald Ciolek, because if he takes time bonuses every day, Edvald Boasson Hagen won this race like that. He's [Ciolek] a good climber, and I thought it would be difficult, but I've taken a nice chunk of time out of him today, and hopefully that's enough."

Team Sky now find themselves in the familiar position of defending a leader's jersey.  History suggests that this is something they are very good at doing, relinquishing this kind of position is not part of their mantra.  Whether Wiggins looks over his shoulder as  anxiously at second placed Stannard as he did to Froome in 2012 is doubtful - what will be of concern are the hilly stages that lie ahead and the possible resurrection of the alliance formed by Quintara (Movistar) and Martin (Garmin) on Stage 2.
Stage Four sees The Tour of Britain make its first visit to North Wales in the race's ten year history.  Llanberis in Snowdonia hosts the finish of the 188.4 kilometre stage, which includes the final categorised SKODA King of the Mountains climb within the final ten kilometres of racing.


---
Race Route for 2013
Race Route © Tour of Britain
The route of the 2013 Tour of Britain is as follows:
Stage 1  Sunday 15th September Peebles to Drumlanrig Castle 201km
Stage 2  Monday 16th September Cumbria, The Lake District Stage, Carlisle to Kendal 225km
Stage 3  Tuesday 17th September Knowsley Individual Time Trial 16km
Stage 4  Wednesday 18th September Stoke-on-Trent to Llanberis 190.9km
Stage 5  Thursday 19th September Machynlleth to Caerphilly 177.1km
Stage 6  Friday 20th September Sidmouth to Haytor, Dartmoor 137km
Stage 7  Saturday 21st September Epsom to Guildford 150.4km
Stage 8  Sunday 22nd September The London Stage, presented by TfL 88km
Links
Tour of Britain Official Website
You can follow The Tour of Britain on Twitter, via www.twitter.com/tourofbritain