Gap, 16 July 2013 - Stage 16 : Vaison-la-Romaine to Gap, 168km
Chris Froome tweets annoyance at Contador over Stage 16 crash
---
In what some media interpreted as an 'outburst' but what in reality was more of post-race moan Chris Froome criticised Albeto Contador for poor riding that led to both riders crashing on a sharp right hander coming off the Col de Manse, 11.5km from yesterday's finish in Gap.
In press conference Froome said,
"It was quite a dangerous descent and a bit careless of Alberto Contador to attack like that. He was really pushing the limits around the corners and pushed himself too far when he crashed in front of me. I went off the road a little bit and had to correct myself, unclip, and get back going again.
"I was lucky to have Richie Porte with me and I don't know how many times he covered their attacks before that – it must have been about 10 times. He's an absolute gem of a person and I'm really lucky to have him riding with me."
"There's no such thing as an uneventful day here. It's been really tough racing all the way and if they're not attacking on the climbs, they're attacking on the descents."
Contador meanwhile tweeted a picture of his treated knee.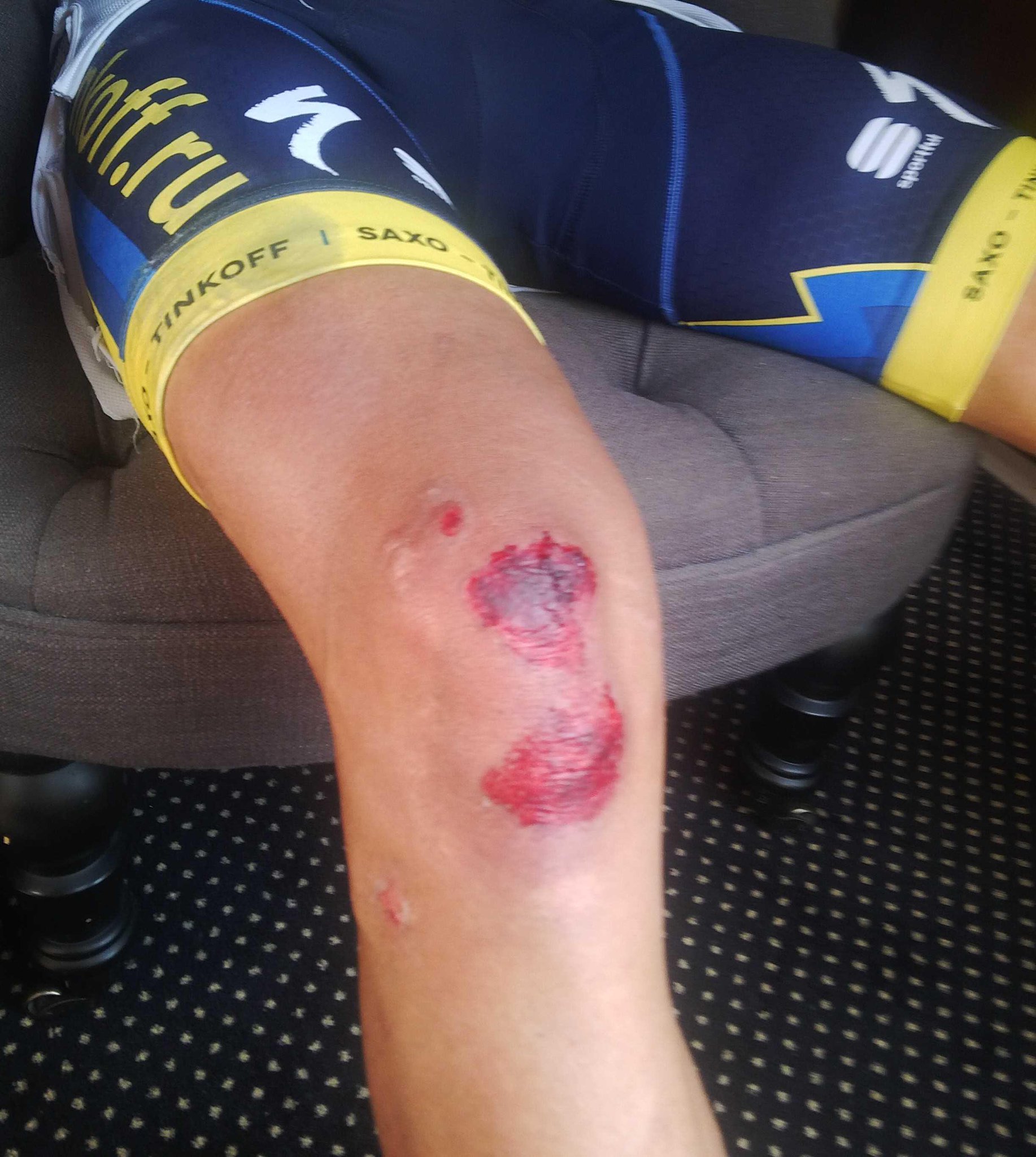 Alberto Contador's knee post crash © Alberto Contador
---
Race Route for 2013
Race Route © ASO
Links
2013 Le Tour de France Official Website
---
SHARE THIS:
Support the Daily Peloton


Celebrating our 12th year!