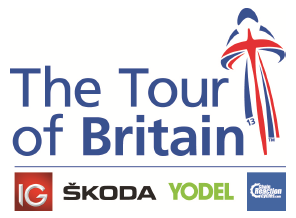 2013 Tour of Britian: Chain Reaction renews sponsorship of the Tour of Britain Points Jersey
---
The Tour of Britain organisers, SweetSpot Group, announced today the continuation of their partnership with Chain Reaction Cycles, the world's largest online bike store, for the 2013 Tour of Britain.
Chain Reaction Cycles will continue to sponsor the Chain Reaction Cycles Points Jersey in Britain's biggest free-to-spectate live sporting event, and also work closely with organisers for the two mass participation Tour Ride events.
Grant Norris, Global Head of Events at Chain Reaction Cycles added, "Last year's Tour of Britain kept alive the tremendous interest in road cycling generated by the Olympics. We at Chain Reaction Cycles are once again looking forward to supporting The Tour of Britain though the sponsorship of the Point's Jersey and meeting again with cycling enthusiasts on route the length and breadth of Britain."
"We welcome the recommitment of Chain Reaction Cycles to The Tour of Britain and look forward to working with them again as we celebrate the tenth anniversary of The Tour," said Hugh Roberts, Chief Executive of SweetSpot Group, the organisers and promoters of The Tour of Britain. "Through Chain Reaction Cycles we will be encouraging people to get on their bikes and take part in The Tour Rides, while the Chain Reaction Cycles Points Jersey will continue to reward the most consistent rider in this September's Tour of Britain."
Dutch rider Boy Van Poppel won the Chain Reactions Points Jersey in 2012, with previous winners of the jersey including Mark Cavendish and Geraint Thomas.
Boy van Poppel (Centre) 2012 Points Jersey Winner© Tour of Britain
Full details of the 2013 Tour of Britain route will be announced at the National Launch, hosted by the London Film Museum on Thursday 21st March.
Links
Tour of Britain Official Website
You can follow The Tour of Britain on Twitter, via www.twitter.com/tourofbritain
Support the Daily Peloton


Celebrating our 12th year!